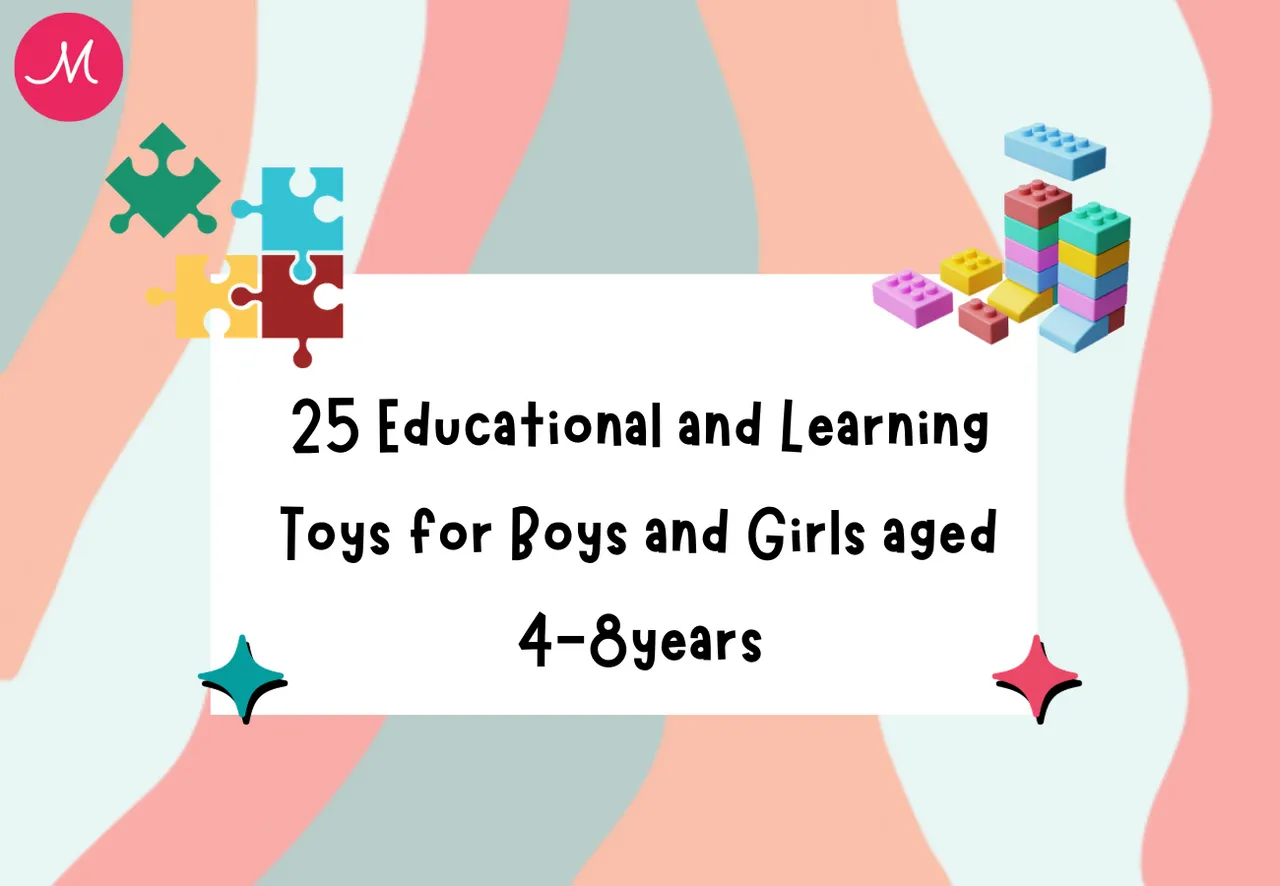 Educational toys like Puzzles, Crosswords, Lego, blocks, Art and Creativity kits, STEM toys, and Pretend Plays can help child development by engaging your child's mind and senses in a fun way and helping children develop their:-
Imaginations
Problem-solving abilities
Strengthen fine motor skills
cognitive processing
Encourages self-regulation
Helps in learning
Reduces screen time
Improves focus and attention span

25 Educational and Learning Toys suitable for Kids aged 4-8:
Give your child more playtime and reduce their addiction to mobile gaming and excessive screen time; Helps in enhancing concentration, analytical and problem-solving skills, memory and mind; Builds better hand-eye coordination, and patience in solving real-life problems and handling anxiety; It's brain exercise for all ages to help increase the intelligence of kids, release work pressure of the adults, to help prevent a decline in memory of the elderly
Learning Spelling Puzzle: Spelling puzzles build early reading skills by teaching letter recognition, word formation and spelling. Working towards creating each puzzle helps to develop concentration skills. The combination of pictures and letters makes the four-piece puzzles the ideal way to encourage and boost confidence in young children.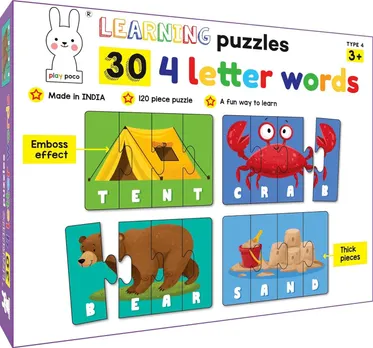 Magnetic Fun with Alphabet and Words: This product helps to develop early reading skills including letter recognition, word formation and spelling. Each set includes 64 picture magnets, 144 letter magnets, 1 magnetic board, a spelling guide and 4 magic seal pouches to store the magnets.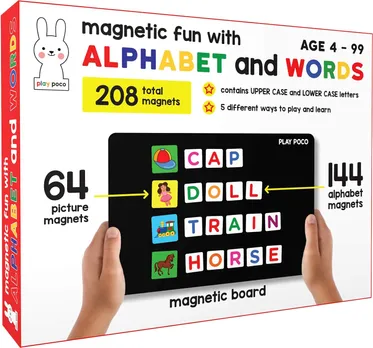 Skillmatics Ready To Spell - This Educational Toy helps your child learn to spell, one step at a time! With colour-coded boards, your child will progressively learn to spell Consonant-Vowel-Consonant Words, 4-letter Blend Words, and Digraph Words. Children will learn to spell 60 words with colour-coded boards & wooden letters, all while having fun.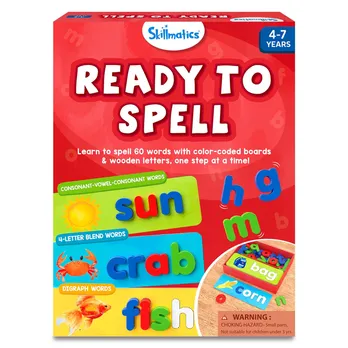 Skillmatics Wooden Puzzle - The Clever Caterpillar: The Clever Caterpillar Puzzle Set is a double-sided puzzle featuring the alphabet on one side and numbers on the other for two puzzles in one. The colourful pieces fit together with ease and help young children practice their alphabet and counting.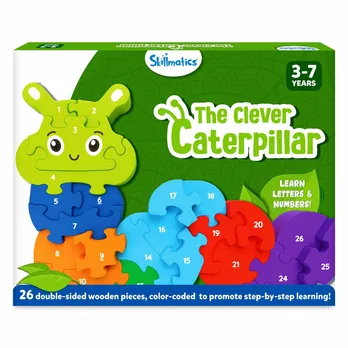 Cubelelo Magic Snake Rainbow Puzzle Toy: The Cubelelo Snake is a magic snake cube. It features individual segments, each of which can be oriented in four possible ways to create many different shapes and patterns.
Cubelelo Magnetic Blocks (7 Pieces) Magic Cube Puzzle: It has 7 pieces which can be disassembled and reassembled again. It includes a set of cards with different shapes on them, that child has to follow and make the design to match the image of the flashcard. This feature of the puzzle cube makes it more intriguing for our kids to play with.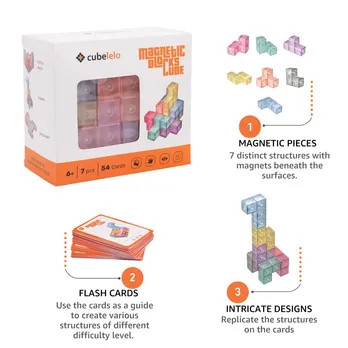 Play Poco Magnetic Imagination Shapes:  Kids can let their imagination go wild and use the magnetic shapes to make colourful creations on the magnetic canvas. Make fruits, animals, birds, vehicles and more. It cultivates problem-solving skills in children. It improves their geometric and spatial understanding and fine motor skills development. Magnetic Imagination Shapes is suitable for both boys and girls. It promises hours of fun for all kids, 4 years and up. Children can play in groups as well.
The Trust Box 2-in-1 Left and Right Brain Training Games:  Engaging and challenging mazes designed to improve hand-eye coordination and problem-solving skills. It is suitable for both kids and adults, making it a fun activity for the whole family. It helps to balance left and right brain activity, promoting cognitive development and boosting brainpower, developing logical thinking, and creativity.
PATPAT® Spellng Games for Kids: -Suits for kids 3-8 years old, It is a great learning toy, where children can learn to spell the 4-5 letters word. It is also a great parent-kid interactive toy where you can also play this puzzle game with your little one.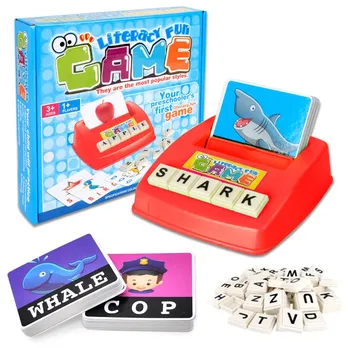 Play Panda Brain Booster Set 3 (Junior) - 56 Puzzles:   Solve 56 puzzles designed to challenge the brain. Both, kids and parents will find Brain Booster very engaging. Brain Booster puzzles supercharge the brain. A regular use of these puzzles boosts IQ and improves spatial thinking and logical thinking skills.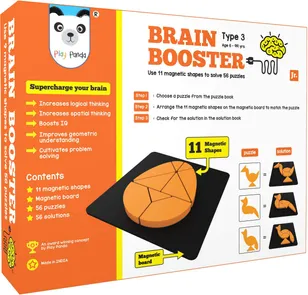 Imagimake: Mapology India and World Maps with Capitals: A unique and fun foam puzzle to learn States of India and more than 65 countries in the world with their Flags & Capitals. This learning & education toy consists of 4 EVA foam frame puzzle, with precisely puzzle pieces that will help the child learn the locations of the States of India and Countries around the World.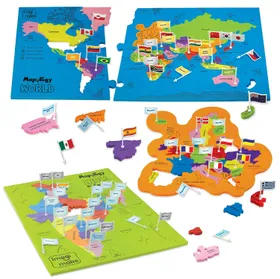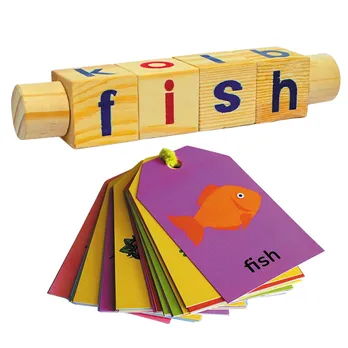 Skillmatics Board Game - Rapid Rumble : It

is the fastest, funniest and cleverest category game! Roll the die, think of answers for the categories and be the first one to finish your deck of Letter cards.

 Race with players to think of answers for the chosen category and get rid of as many letter cards as you can. The first one to get rid of all their letter cards wins the game!
The number symbols can be joined at will, there are four arithmetic forms addition, subtraction, multiplication and division. By turning the magnet, you can arrange multiple calculations to improve their arithmetic and spatial thinking ability, stimulate children's curiosity, and help children Have fun learning.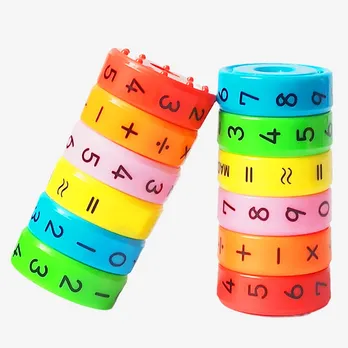 Brain Games, Tangram Puzzles For Kids:  This is a Traditional teaching of mathematics in a jigsaw puzzle. There is no age limit, both adults and children are suitable. It can help increase the intelligence of the kids, release the working pressure of the adults, and help in building focus in children with ADHD. and Enjoy hours of fun with your family and friends. This jigsaw puzzle game board can exercise player's mathematical thinking, reasoning strategy, mental arithmetic, logical thinking and fine motor skills.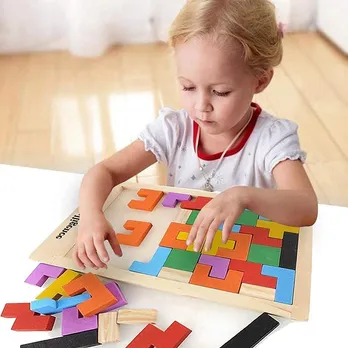 My Star Links Activities Educational Building Blocks Toys for Kids  Perfect for collaborative group activity or school classrooms, kindergarten, indoors, outdoors and home. Can be connected without limit to stimulate children's creativity. Also, it can be used for decoration, good-looking and fun. Promote your child's imagination and enhance science, technology, engineering, and math skills with the STEM building block toys. Let their imagination run wild and let's wait and see how potential they are.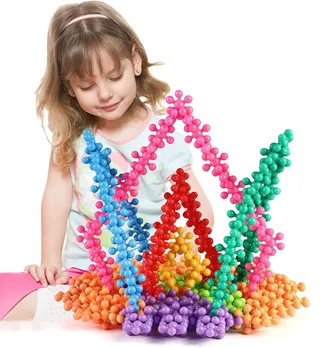 Soft Flexible DIY Basic Building Interlocking Gear Blocks Set 240 Pieces: Build shapes from people to robotics to vehicles, windmills and many more providing additional options to young builders. Helps cultivate children's spatial relationships, 3D space imagination and eye-hand coordination. It also improves children's image cognitive abilities and stimulates their creative thinking.
Toyztrend Mind Puzzler Numbers for Kids: Solving the incredible mind puzzler by sliding the coloured, printed tiles up, down left and right, Boost concentration and memory skills and enhances eye-hand coordination. It also helps enhance problem-solving abilities focus and concentration.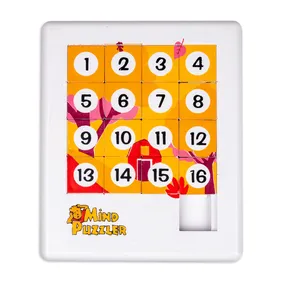 Sudoku Junior:  This brain game is designed for children aged 4 to 7, this brain-boosting logic game is the perfect way to introduce your child to problem-solving and STEM skills. With progressive levels that increase in difficulty, Sudoku Juniors helps boost your child's confidence by challenging them to think logically and strategically. As they play, they'll develop trial-and-error skills, spatial reasoning, and critical thinking abilities.
Whether you're at home or on the go, Sudoku Juniors is an engaging and interactive way to keep your child entertained.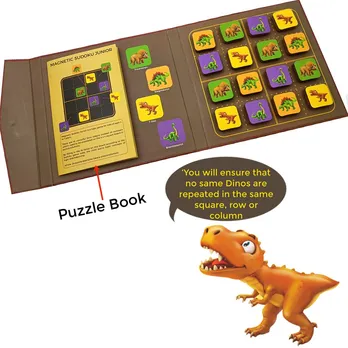 Link & Learn Early Builders Edition, Building & Construction Toy: A perfect toy to help build STEM skills such as critical thinking, logical thinking, imagination & creativity and fine motor skills for children  Link & Learn helps young children build early development skills such as spatial awareness, sequencing, sorting, colour & pattern recognition as well as introduces early design concepts.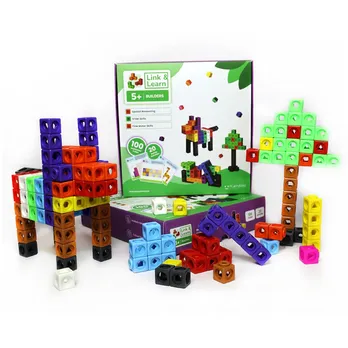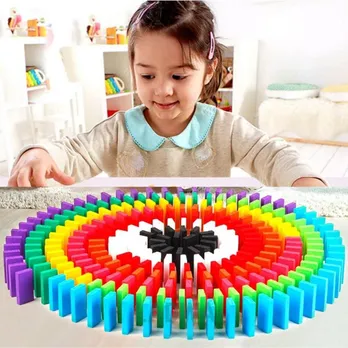 The magnetic construction toy set can be used for open creative games, which helps to improve children's science, technology, engineering and math skills; develop their hand-eye coordination ability, visual space awareness and fine motor skills, Increase their patience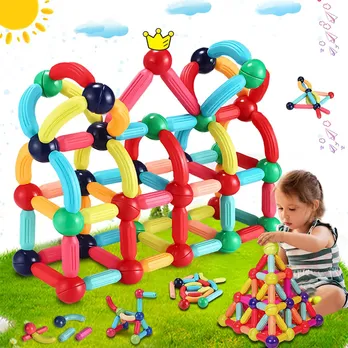 Magnetic Building Tiles: Magnetic tiles set can help children develop in science, technology, architectural design and recognition of colors. Permanent magnet easily to build house, castle, aerobat, rocket and other buildings. 
LEGO Creator 3in1 Super Robot 31124 Building Kit: Kids can play out futuristic adventure stories with the robot toy, roar into action with the dragon model or soar into the sky with the jet aeroplane. The Super Robot has a posable head, legs, feet, arms, hands and wings; the mecha dragon is also fully posable; while the superfast jet has adjustable wings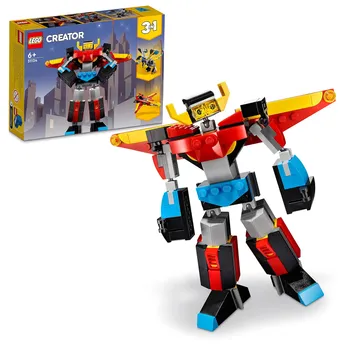 Recommended Reading: Top 20 Montessori Toys for 1-2 Year Old
Recommended Reading: Ideal gifts for 2-3 years old: Top 20 Montessori and educational toys
LOVE AND SUPPORT ALWAYS...!!