Around 12 months old, your child becomes more aware and active. While you might want to provide numerous activities and toys, remember that repetition and gradual skill-building are more beneficial for young children. This principle is endorsed by Montessori and supported by experts. 
Invest in a handful of good-quality Montessori toys and rotate them out to keep your child's interest in them longer. Montessori toys are typically simple, open-ended, and designed to promote sensory exploration, fine motor skills, and cognitive development.
 Top 20 Montessori Toys for 1-2 Year Old
Curious Cub  Montessori Learning Wooden Toys Box Provides everything your child needs to play with for their brain development. It provides the appropriate toy at the appropriate age, follows Montessori philosophy, and is designed by educators. All Boxes are designed by educators using the Montessori and Right Brain Development Methods.
This wooden box kit contains Montessori Toys for 1 year and above:-
Ball Tracker
Pop-up Peg,
Stacking Toy,
'Colourful Food' Book,
2 Sets of Flashcards.
This wooden box kit contains Montessori Toys like
Coin & peg box,
Ball and a hammer game, 
Circle gradation puzzle, 
A multi-shape puzzle,
 "Farm Visit" book,
 Flashcards set of fruits and vehicles
A parent handbook.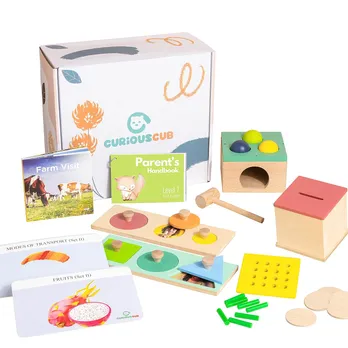 This wooden box kit contains Montessori Toys like
Locking Box,
Lateral Counting Box,
Animal Homes,
Two Piece Puzzles- Vehicles,
 Vehicle Matching Cards,
Visual Perception Game,
 Opposites Book,
Sea Creatures and Flowers Flashcard Set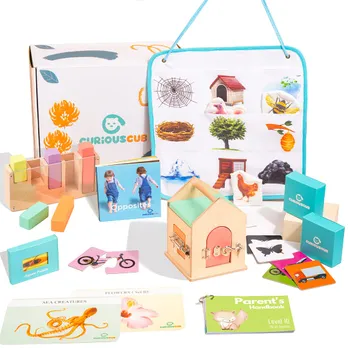 This wooden box kit contains Montessori Toys like
Counting toy with drop mechanism,
Transferring bunnies with tongs,
Color matching plot 4,
Shadow Matching,
Animal Homes Book,
Bird Flashcards Set 2,
Two Piece Puzzle - Sea Creatures,
Dual Colour Matching,
Things in Space - Flashcards Set.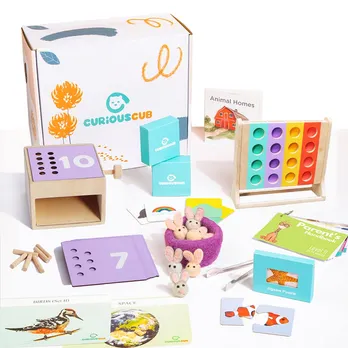 Young children have sharp senses to detect one thing from another. It is essential to utilize this phase when children are eager to learn through their senses and offer them a world of learning. A mat comprising different textures and surfaces not only stimulates the senses but also their ability to think. Different textures stimulate the brain development of a child.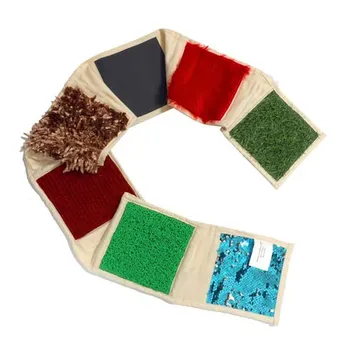 This baby toy features six strings with varying textures and shapes that promote fine hand motor skills in babies aged 6 to 18 months. With a range of tactile experiences, these toys not only provide sensory development but also introduce different difficulty levels and vibration sounds. The pull-string feature offers a range of play options, including pulling, pressing, and pushing, promoting interactive exploration for toddlers and safe for younger babies to use it as a teether too.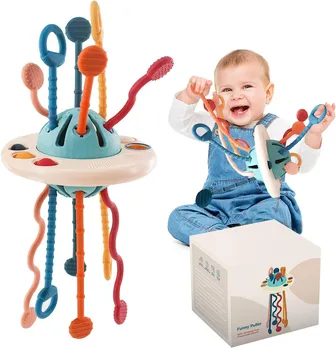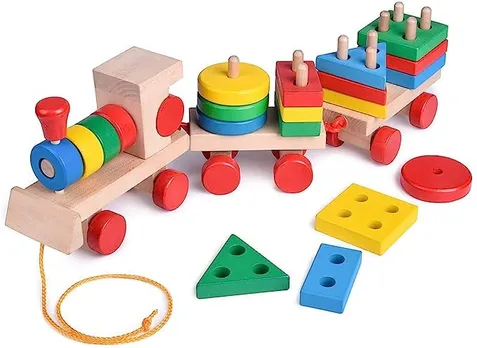 Busy Board helps enhance problem-solving and improves cognitive skills keeping the kids entertained and busy for hours.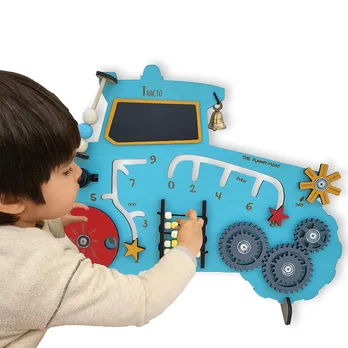 This musical snail provides a fun and intuitive learning experience. It teaches toddlers about the concept of music and tones at an early age. It also encourages them to walk and play. Its attractive pull-along design improves hand-eye coordination in kids.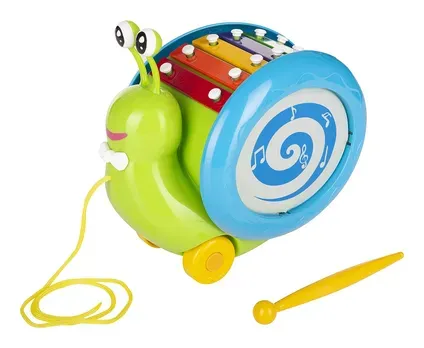 The Montessori educational approach emphasizes hands-on learning and independence, and these types of toys align well with those principles. Wooden-cutting play food allows children to engage in imaginative play, practice fine motor skills, and learn about food and nutrition while mimicking the actions of adults.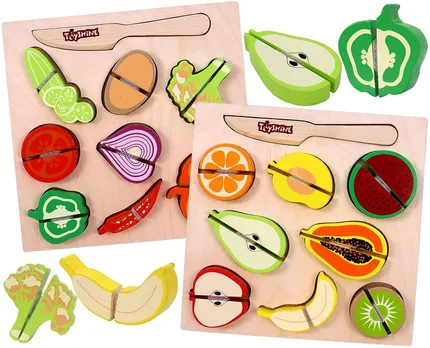 This activity cube includes 4 Shape Explorer Blocks, 4 Vehicle Adventure Blocks, And 4 ABC Building Blocks, Child can remain engaged in playing with this cube for a good time. It Fosters Early Literacy and Numeracy Skills.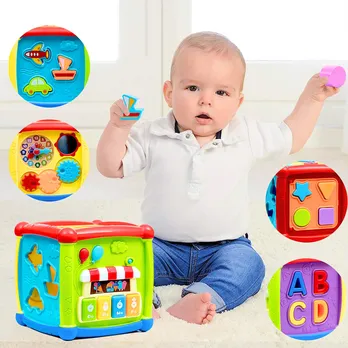 The bright colors attract the baby's attention. Many different shapes allow babies to better recognize Shapes & colors, thereby enhancing their ability.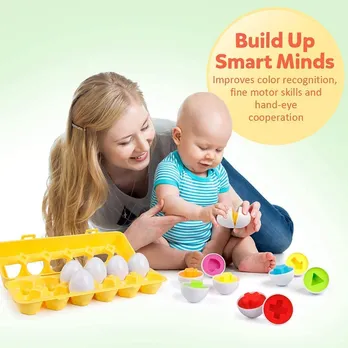 Toyshine Wooden 3 in 1 Wooden Ball Hammer Pound Shape Sorter Toy for Toddlers:
Sorting toys is a fun and engaging activity for toddler toys, allowing them to strengthen their hand-eye coordination, fine motor skills, and problem-solving skills. This toy also develops your child's vocabulary by identifying shapes and color names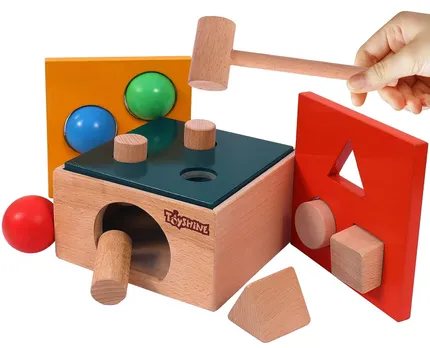 There are numbers engraved on the back of the hedgehog toy, which allows children to learn while playing and cultivate their mathematical thinking skills. Through this early educational Montessori toy, you can exercise your child's hand-eye coordination and improve concentration.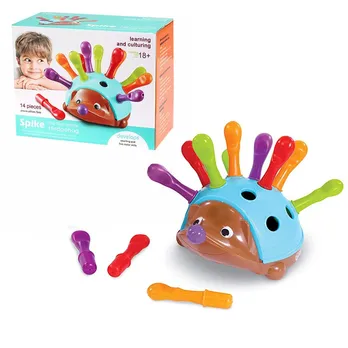 This game will keep your toddler interested and entertained while also promoting their mental and physical development. In addition to coordination, the game teaches names of common sea creatures, numbers and counting, problem-solving, and social interaction with other players.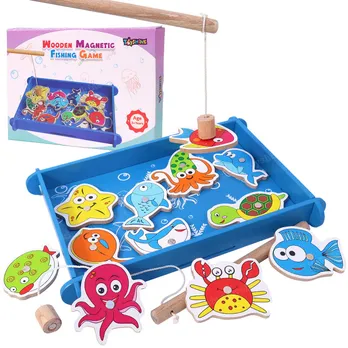 This toy helps Build fine motor skills, Improves Memory, Concentration, Manual Dexterity, hand-eye coordination, color recognition, pairing, and shape sorting, increases attention and focus. Improve motion control, visual perception, cognitive thinking, and problem-solving skills.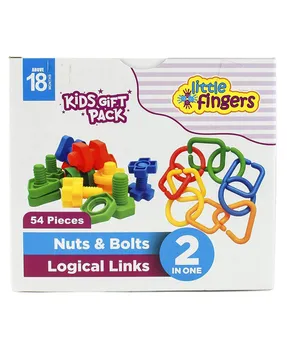 Introduce your child to the world of endless possibilities with our premium building blocks set. Designed to inspire creativity and promote cognitive development, our building blocks offer hours of engaging and educational play.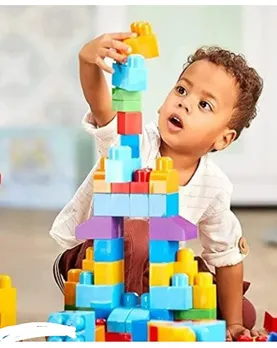 Sliding shapes, and spinning beads to count, help children to Learn Math and Recognize Shapes. Great product to keep your infant or toddler busy and engaged
This quiet book is a learning toy, that cultivates sensory and academic growth. It refines fine motor skills via 30+ Montessori-inspired activities and introduces children to diverse professions. As a quiet book, it becomes an excellent travel companion, supplying absorbing activities for children to enjoy during lengthy plane and car journeys.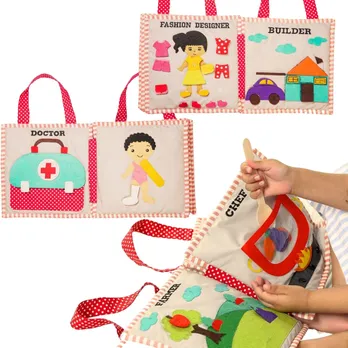 Montessori toys are designed to support specific developmental milestones. Baby walking toys and push-pull toys can help with physical development, including balance, coordination, and gross motor skills, as children practice walking and maneuvering the toy. It comes with a musical toy, a writing board, and a mobile.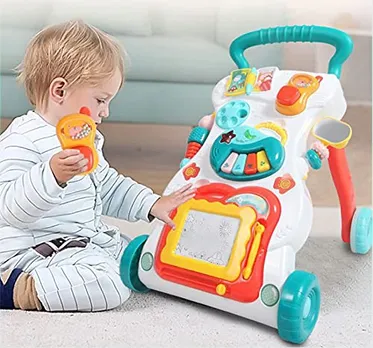 LOVE AND SUPPORT ALWAYS...!!