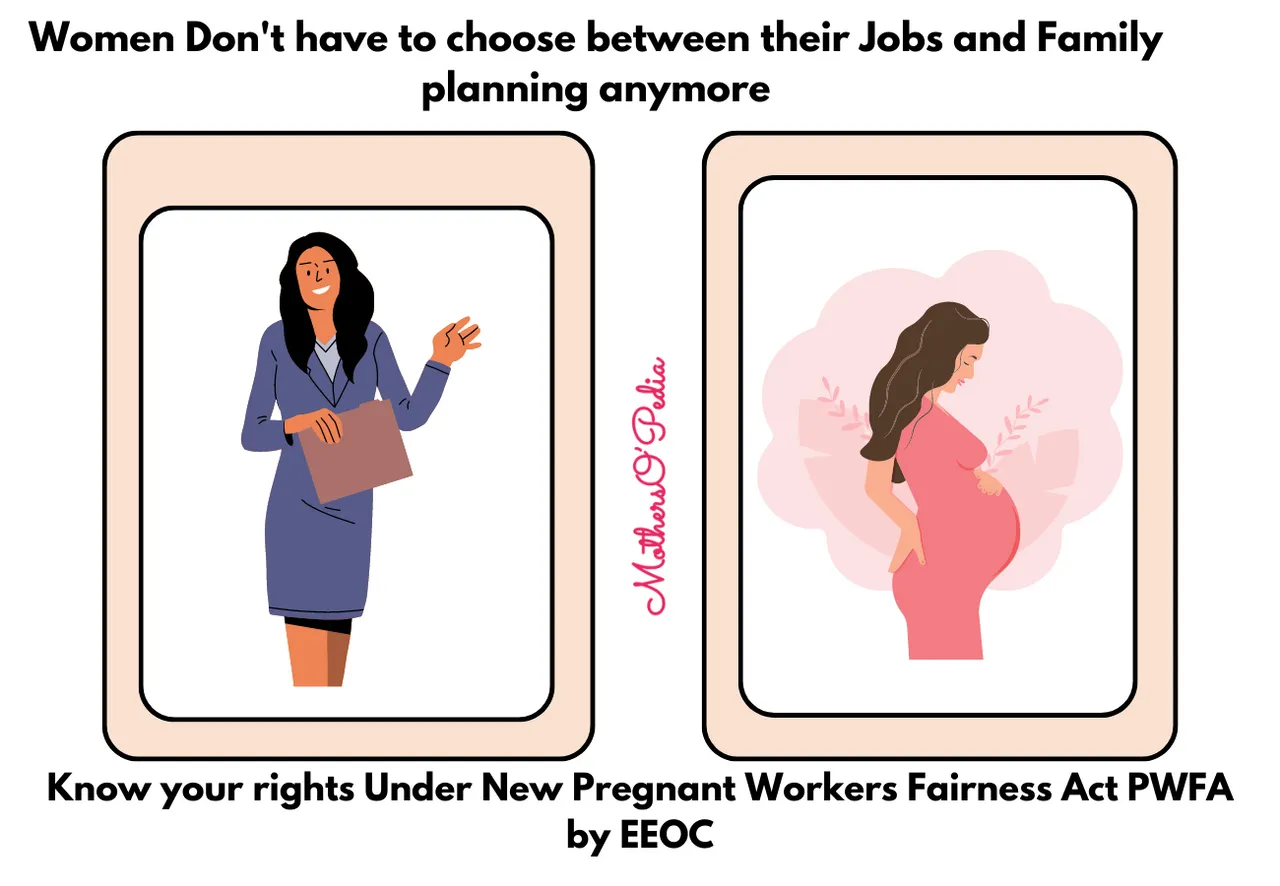 Women constitute more than half of the American workforce, playing a crucial role in supporting numerous families.  Additionally, a substantial 72% of women will experience pregnancy while being part of the workforce at least once in their lives.
The introduction of new legislation aims to provide working parents with greater support and flexibility in expanding their families while maintaining their professional careers.
Today marks the implementation of the Pregnant Workers Fairness Act (PWFA), a significant step towards providing essential protections for workers during pregnancy, childbirth, or related medical conditions. Signed into law by President Joe Biden last year, the PWFA grants workers the right to reasonable accommodations in the workplace. Starting today, the U.S. Equal Employment Opportunity Commission (EEOC) will begin accepting charges of discrimination under this new statute for incidents occurring on or after June 27, 2023.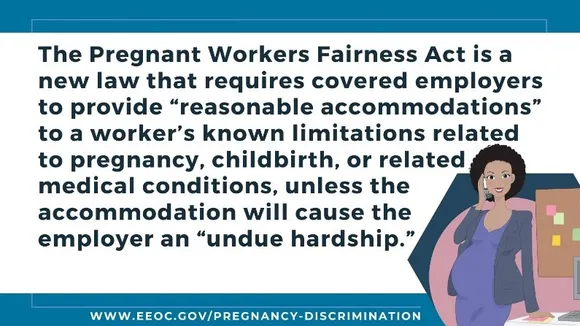 IMPORTANT FACTS ABOUT THE PREGNANT WORKERS FAIRNESS ACT (PWFA)
1. Pregnant women will get reasonable work accommodations: Under the PWFA, employers covered by the law must offer reasonable accommodations to workers facing limitations because of pregnancy, childbirth, or related medical conditions.
Examples of reasonable accommodations under PWFA
Comfortable sitting
Receive closer parking
Have flexible hours
Work-from-home options
Receive additional break time to use the restroom, eat and rest
Take leave or time off for medical appointments or to recover from childbirth
Exemption from strenuous activities or work that involves exposure to compounds not safe for pregnancy
This legislation builds upon the existing safeguards against pregnancy discrimination outlined in Title VII of the Civil Rights Act.
2. The scope of the PWFA extends to businesses with a minimum of 15 employees: The term "covered employers" encompasses both private and public sector employers, including Congress, Federal agencies, employment agencies, and labor organizations. It's important to note that the PWFA does not supersede any existing federal, state, or local laws that provide additional safeguards for individuals affected by pregnancy or childbirth. For instance, 30 states have established specific protections for pregnant workers, while Title VII and the ADA safeguard employees against discrimination based on pregnancy, childbirth, related medical conditions, or disabilities.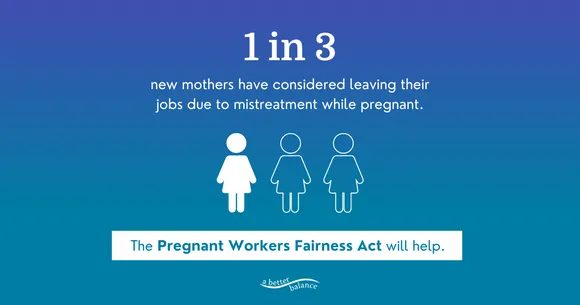 3. If Work accommodation can help you work better, There is No need for compulsory leave: If remote work or flexible hours can adequately facilitate your job responsibilities during pregnancy, employers cannot enforce a mandatory leave. Furthermore, employers are not allowed to impose accommodations on expectant employees without engaging in a discussion regarding the matter. Additionally, qualified employees or applicants cannot be denied job positions or other opportunities based on their need for reasonable accommodation.
PWFA Infographic-1_508 FINAL.pdf
The EEOC has released additional educational resources, including accommodation request guidelines for workers, a video series titled "Know Your Rights," and an updated "Know Your Rights" poster that must be displayed in most workplaces. Previously issued resources include a Q&A document on "What You Should Know about the Pregnant Workers Fairness Act," an infographic for employers, and an informational poster about the PWFA.
PUMP Act has also given the

 right to pump in a private space that is shielded from view and that isn't a bathroom and that is free from intrusions from colleagues while at work. You're allowed this right for up to 1 year following the birth of your child. 

The EEOC is dedicated to promoting equal opportunities in the workplace through the enforcement of federal laws that prohibit employment discrimination. For more information, please visit www.eeoc.gov and stay connected by subscribing to their email updates.