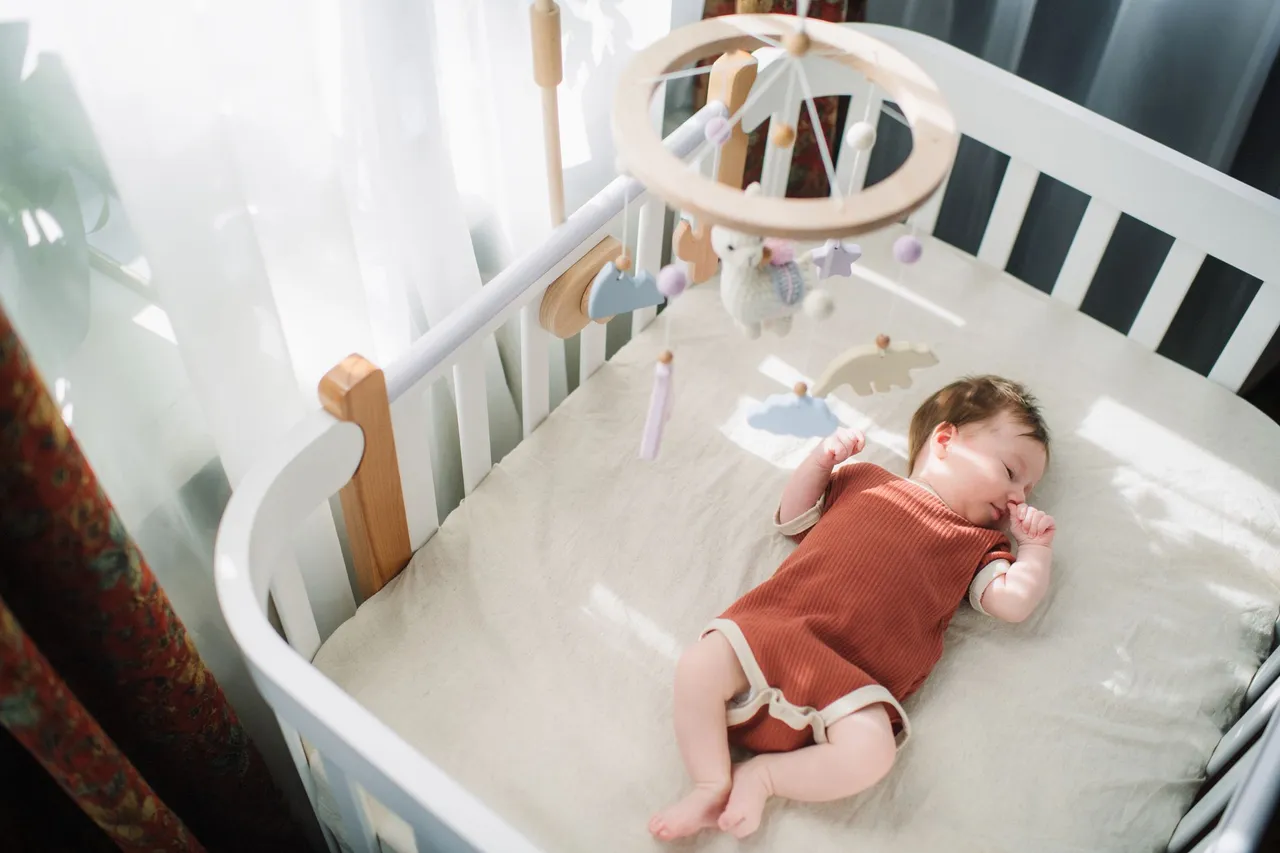 Welcoming a newborn baby into your life is an exciting and joyful experience. As new parent, we all want to ensure that our little one has everything they need for a safe and comfortable start. Invest in necessary items that will be utilized during the initial 3 to 4 months. These essential goods will assist you in taking care of your infant and alleviate some of the challenges that come with the early stages of parenting.
Must-Have Items for the First 3 to 4 Months of Newborn Baby:
Diapers and Wipes: Stock up on newborn-sized diapers and gentle wipes for frequent diaper changes. Make your newborn baby comfortable and happy by choosing the right style of diaper. You can also consider buying a few clothes diapers in case you are worried about diaper rash. But these days, diapers are way too soft to give any rash to your baby's delicate skin and moreover, you have diaper creams to prevent any rashes.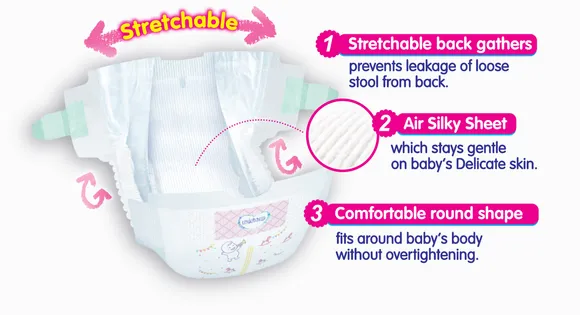 MOMS TIP - It is advisable to initially purchase the preemie size if your child weighs less than 2kg and later transition to the newborn size. Opting for taped-style diapers, rather than pants-style diapers, is recommended during the first few months. Taped diapers allow for easier changing without completely removing the bottom, minimizing disruption to a sleeping newborn.
Clothing: Opt for soft, comfortable clothes suitable for newborns, including onesies, sleepers, hats, socks, and mittens. Babies grow out of clothes quickly, so buy only what you need in each size. Choose newborn clothes that are easy to put on and off, comfortable to wear, and easy to wash.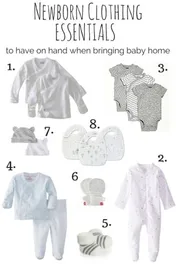 MOMS TIP -It is advisable to choose garments with front-facing buttons for your newborn. This enables you to dress your baby without disturbing their sleep. I have observed instances where children become upset when clothing, particularly shirts, needs to be pulled over their heads.
Swaddling Blankets: Swaddling can help soothe and calm a newborn. Invest in a few lightweight and breathable swaddling blankets for secure and cozy wrapping.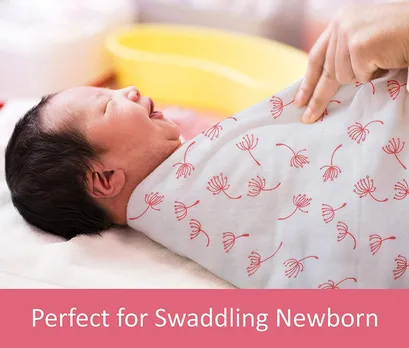 MOMS TIP - It is important to wrap your infant in a swaddle before laying her down on the bed. Swaddling provides a sense of comfort, warmth, and familiarity, mimicking the environment of the mother's womb.
Baby Bathtub and Bathing Essentials: Bathing your baby requires a safe and convenient setup. Look for a baby bathtub that offers proper support, such as a contoured design or a sink insert. Choose one with soft edges. and small in size. Dont forget to buy Hooded towels, a few washcloths, a Baby bath wash, Baby shampoo baby oil etc.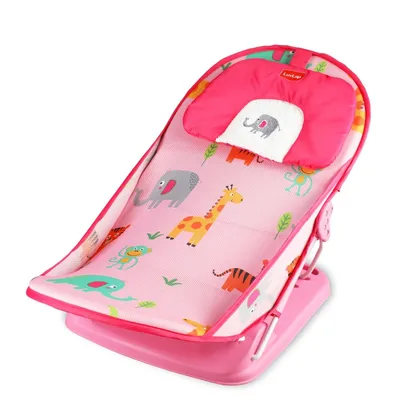 MOMS TIP - You can buy a tub if you like, but prefer buying a bathing seat. This facilitates independent bathing of your child, allowing them to feel at ease while washing their hair. 
Feeding Essentials: Whether you choose breastfeeding or formula feeding, ensure you have the necessary supplies. Breastfeeding moms may need nursing bras, breast pads, and a breast pump. Formula-feeding parents should have bottles, nipples, a bottle sterilizer, and a pacifier.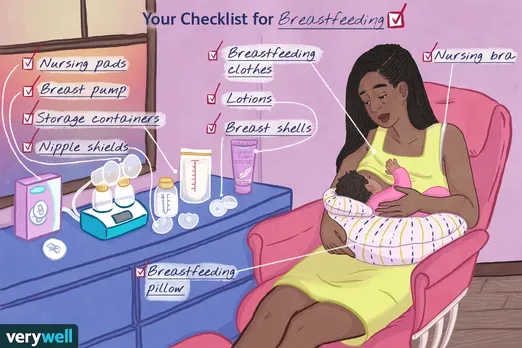 MOMS TIP - Regardless of the type of milk you plan to give your child, it is essential to use high-quality bottles that are free of BPA, with a nipple flow suitable for newborns. Having a bottle sterilizer can help you avoid many tiresome chores.
Burp clothes/Bibs/Napkins: Babies tend to spit up during and after feedings. Have a stash of absorbent burp cloths, and bibs to protect your and your baby's clothes. 
 MOMS TIP - Opt for cotton fabric and exceptionally gentle bibs and napkins for newborns, considering their highly sensitive skin. Opt for bibs featuring velcro or button closures instead of knots to safeguard the baby's neck from potential scratches.
Diaper bag:  Diaper bags are made to hold all the necessities for mom and baby while they are on the run. They provide straightforward organizing and quick access to diapers, wipes, bottles, and personal necessities thanks to their assortment of compartments and pockets. It proves to be a valuable investment for parents or mothers who frequently need to engage in travel.
---
Recommended Reading: Top 10 Diaper Bags Available in the Indian Market
Recommended reading: Must-Have Items for Your Baby's Diaper Bag while Travelling
---
Baby Carrier or Wrap: A baby carrier or wrap allows you to keep your little one close while having your hands free. Choose a comfortable and ergonomic option that suits your lifestyle.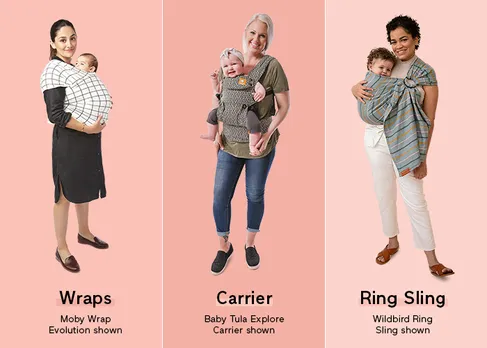 MOMS TIP - You have the option to postpone the purchase for the initial 2-3 months. However, I can provide you with genuine feedback. My child has experienced beaches, embarked on lengthy hikes and walks, and has extensively traveled during the first three months. These experiences were made possible by utilizing a pram/stroller and a baby carrier.
Infant Car Seat & a Stroller:  Although an infant car seat and a stroller/pram is an optional purchase and can be avoided. A reliable and properly installed infant car seat is essential for safe transportation. Stroller eases your travel with your infant. It offers parents the flexibility to go out with their infant safely and comfortably while toting around many other items in the storage compartment of the stroller.
Baby Health Essentials/First aid kit: Stock a basic baby healthcare kit with a thermometer, colic aid, nasal aspirator, baby-safe nail clippers, and a baby-friendly saline nasal spray.
Recommended Reading: What Should Be in a Baby First Aid Kit?
Baby Bedding: Every individual requires a bed, including newborns. It is advisable to encourage infants to sleep in their own beds to establish a routine and prevent any risks of suffocation during their sleep. Invest in a firm and safe crib mattress, fitted crib sheets, and a few lightweight blankets for your baby's sleep space.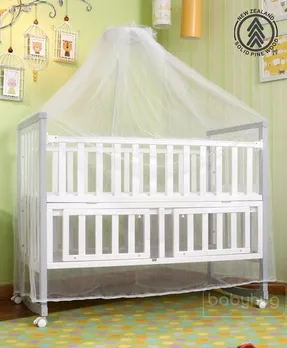 MOMS TIP - It is advisable to invest in a cot bed because it provides more space, is more durable, and is more versatile than its alternatives. A cot bed has removable side rails and a height-adjustable mattress which allow it to grow with your baby (for up to 4-5 years)
Entertainment and Developmental Toys: Introduce age-appropriate toys that stimulate your baby's senses and encourage their development. Look for toys with contrasting colors, different textures, and gentle sounds. It is advisable to buy Soft books and board books, instead of thin paper ones. 
Buying an Activity gym/play mat is a great idea.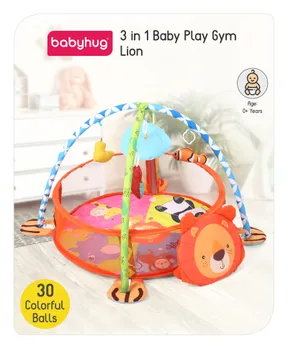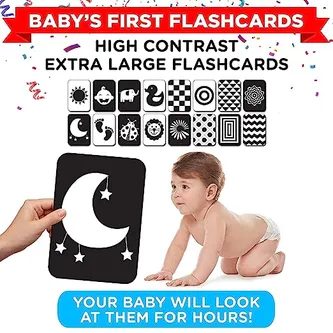 MOMS TIP - Utilize black and white cards with strong contrast to establish an effective tummy time schedule, as newborns are drawn to high-contrast visuals. Choose rattles with gentle sounds, newborns don't like loud music.
Every baby is unique, and their needs may vary. Prioritize safety, comfort, and practicality when selecting newborn essentials. It's also worth considering eco-friendly and organic options if they align with your values. As your baby grows, you'll discover which items work best for your family and can adapt accordingly. Enjoy this precious time with your newborn and cherish the beautiful moments together.
LOVE AND SUPPORT ALWAYS...!!