Reading to babies and young children is so important," says pediatricians. "It provides the building blocks for language. And it gives them the tools for forming lifelong social and emotional skills." The study of early brain development explains. 
---
Research shows children who were read to as newborns have a larger vocabulary and more advanced mathematical skills than other kids their age. 
Recommended Reading: Why Should We Start Reading Books to Babies from a Young Age?
---
Types of Books You Should Buy For Your Baby
It is a huge challenge to figure out what kind of books we shall buy for our little one, who can't even read the word, and understand the story in the books. But the truth is Even though Young babies and Infants may not know what the pictures in a book mean, they can focus on them, especially faces, bright colors, and different patterns., and in fact they really enjoy it. 
When buying books for infants, it's essential to consider their developmental stage and interests. Here are some key things to keep in mind:
---
1. High Contrast Images
Infants have developing vision, so choose books with high-contrast images and bold colors. Black and white books are particularly engaging for newborns.
Recommended By MOMs: Baby Touch: Faces: a black-and white-book Ladybird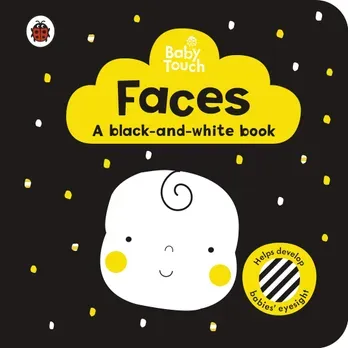 Baby Sees First Colors: Black, White & Red: A totally mesmerizing high-contrast book for babies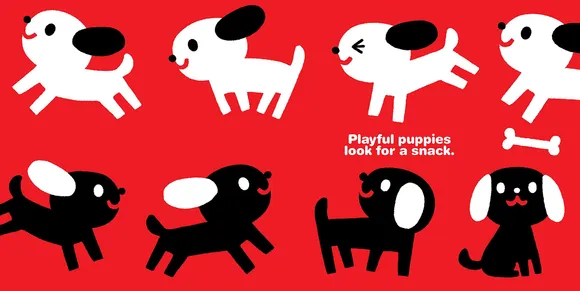 Infants can distinguish the colors black and white because of their high contrast. But what is the next color infants see? Red and Yellow.
---
2. Peek-a-boo books:  
Peek-a-Boo books are so interesting for young babies.  Lift the Flap books fascinates little ones. Look for books with some textures, and flaps. Infants enjoy sensory experiences, and interactive books can keep them engaged.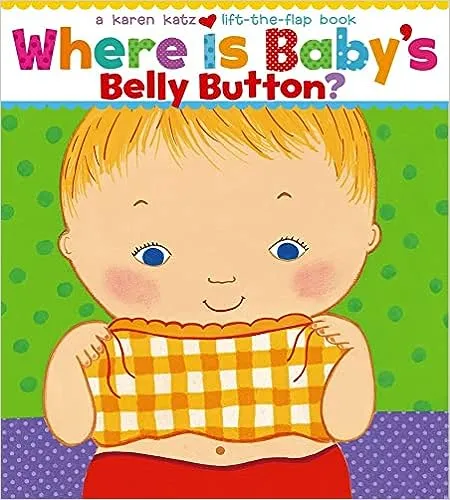 Karen Katz's adorable babies play peekaboo in this delightful interactive book. Where are Baby's hands? Under the bubbles! Where are the baby's eyes? Under her hat! The sturdy format and easy-to-lift flaps are perfect for parents and children to share.
---
3. Puppet Books: 
If you want your baby to enjoy reading books, Make sure, books are entertaining enough, and little babies love sensory experiences.  Finger puppets and hand puppet books can bring a sa smile to your baby's face. These puppet board books give children a chance to really play with the soft puppet as they listen to the story and join in with the actions.
 Peppa Pig: Play with Peppa Hand Puppet Book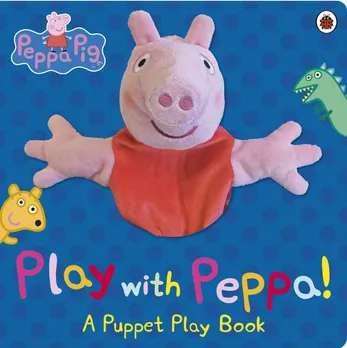 Peter Rabbit Lets Cuddle (Hand Puppet): A Puppet Play Book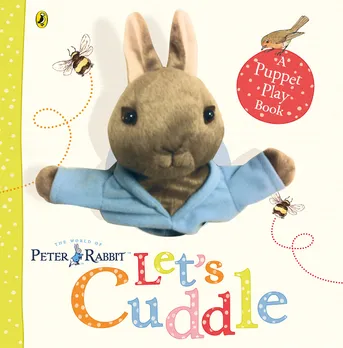 ---
4. Touch & Feel books:  
Look for books with some textures. Infants enjoy sensory experiences, and interactive books can keep them engaged.
 Jolly Kids Touch and Feel Book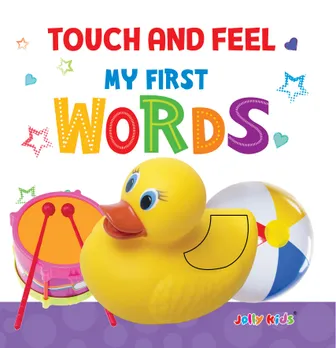 This book is soft & safe for toddlers. It is an ideal gift pack for toddlers and newborn babies ages 1 to 4 years. 
 NOISY FARM Board book – Touch and Feel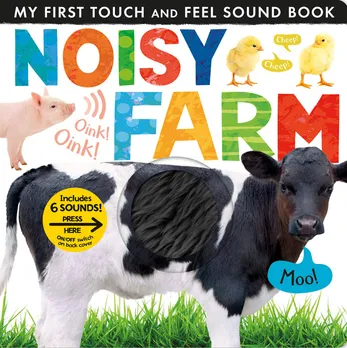 FrYoung readers will love to feel the different textures and hear the farm animal sounds in this interactive, sturdy board book 
---
5. Soft Cloth Book:
 Babies like textures and wrinkle sounds, which are easy to grasp with small hands. The soft cloth book encourages exploring the book without any concerns of tearing.
SNOWIE SOFT® Baby Cloth Book, Cartoon Lion Cloth Books for Babies Newborn Baby Toys 3D Touch Feel Soft Books for Babies Early Learning Toy,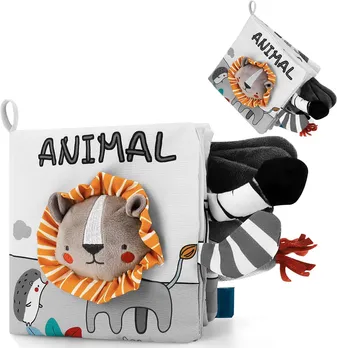 SNOWIE SOFT ® Premium Baby Cloth Book, Baby Toys, Fun Dog Soft Toys Book with Sounds,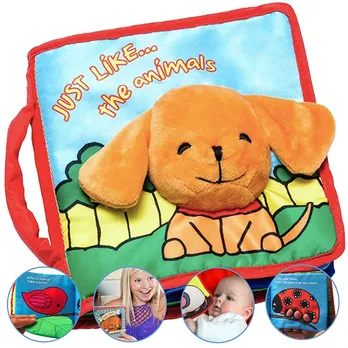 ---
6. Board Books:
Opt for sturdy board books with rounded corners. These are easier for infants to handle, and the durable pages, that cannot be torn easily, and include bright images to attract infants. 
 My First Complete Learning Library: Boxset of 20 Board Books Gift Set for Kids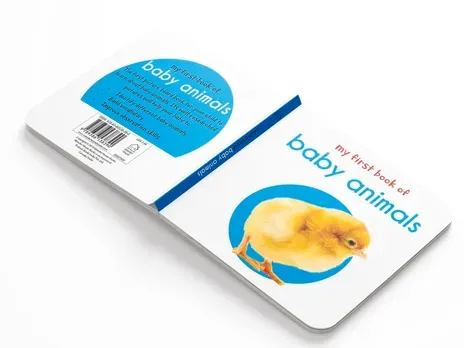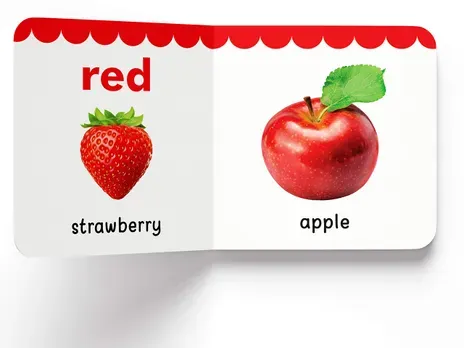 This is a wonderful box set of 20 board books to introduce your child to basic concepts and everyday objects. Packed with well-researched images and accurate labels, it is a great learning aid for children aged 0-3 years.
---
7. Noisy and Sound Books:
 The interactive nature of noisy and sound books captures a baby's attention and keeps them engaged. Babies brains are rapidly developing, and exposing them to different sounds and noises helps with their auditory stimulation. This can aid in the development of their hearing and listening skills.


 Ladybird Big Noisy Book: Farm Hullaball: Farm Hullaballoo!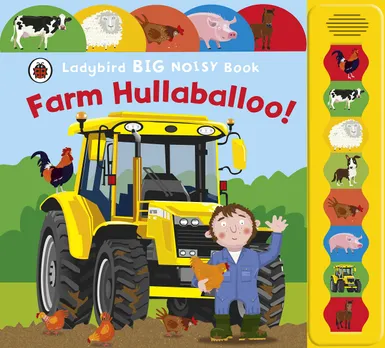 Farm Hullaballoo is a Big Noisy book from Ladybird, with colorful illustrations by Paul Nicholls and eight exciting sound buttons. This farm sound book is full of detailed pictures of life on a farm and  All the popular animals are introduced: pigs, cows, sheep, ducks, chickens, and horses.
 Bedtime Songs Hardcover – Sound Book,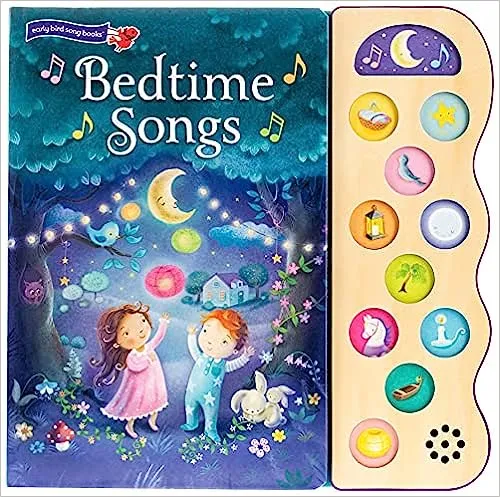 Let me sum up for you what kind of books you shall buy for your little one:
Between 0 – 6 months
Bath books, Board books, and Touch & Feel books are a great way to introduce books to your new baby.
They can chew, splash and explore as they begin the early process of learning to love books.
For this age, books ideally should have big bright bold colors and clear uncluttered pictures.
Between 6-18months
Peek-a-Boo books are so interesting for young babies
 Lift the Flap books are fascinating for this age group
Pick books that are well illustrated and ones you will enjoy as well. 
Remember that reading to infants is not just about understanding the story but also about creating a positive and enjoyable experience. Choose books that promote interaction, bonding, and exploration, setting the foundation for a lifelong love of reading.
LOVE AND SUPPORT ALWAYS...!!
Disclosure: This website contains affiliate links, It won't cost you anything but will help us run our website and allows us to continue providing valuable content. Thank you for your support!