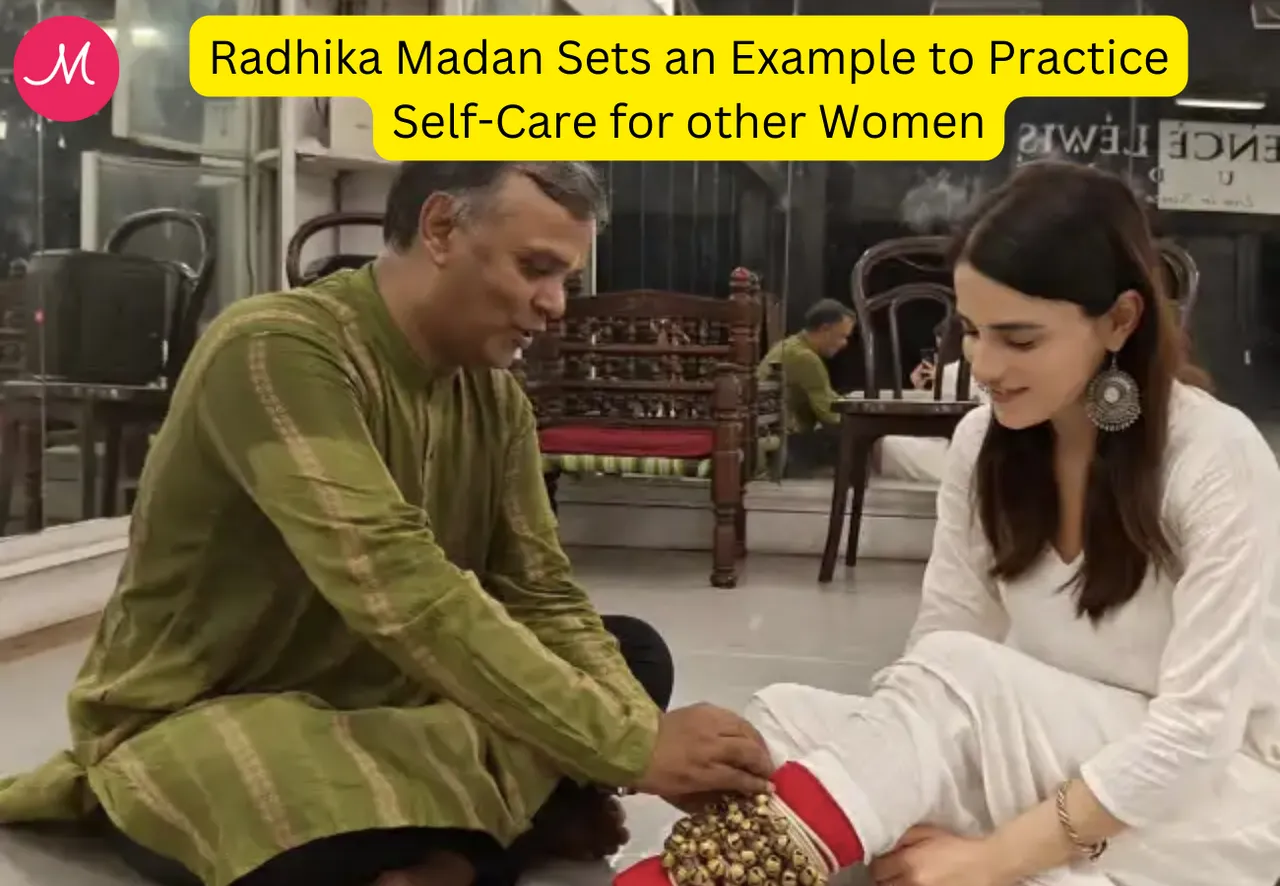 In a society that consistently celebrates the culture of relentless effort, hard work, juggling between responsibilities, and work-life balance,  Bollywood star Radhika Madan has embraced self-care, a  rejuvenating step towards her well-being.
In the midst of the rapid and cutthroat entertainment world, she joins a self-care act, that resonates with her and gives her pleasure and happiness– Kathak dance. 
 Radhika recently shared on social media about her fresh undertaking, encouraging her followers to place emphasis on self-nurturing individual development besides professional development.
 It's always important to make time for activities that bring joy and fulfilment. Joining Kathak classes shows that Radhika Madan values self-care and is committed to nurturing her passions. This step not only promotes physical well-being but also contributes to her mental and emotional health. Engaging in activities one loves can be a great way to unwind and find balance amidst the demands of a busy schedule.
It's inspiring to see celebrities like Radhika Madan prioritize their own well-being and pursue their interests. All the best for your future ventures.
LOVE AND SUPPORT ALWAYS...!!