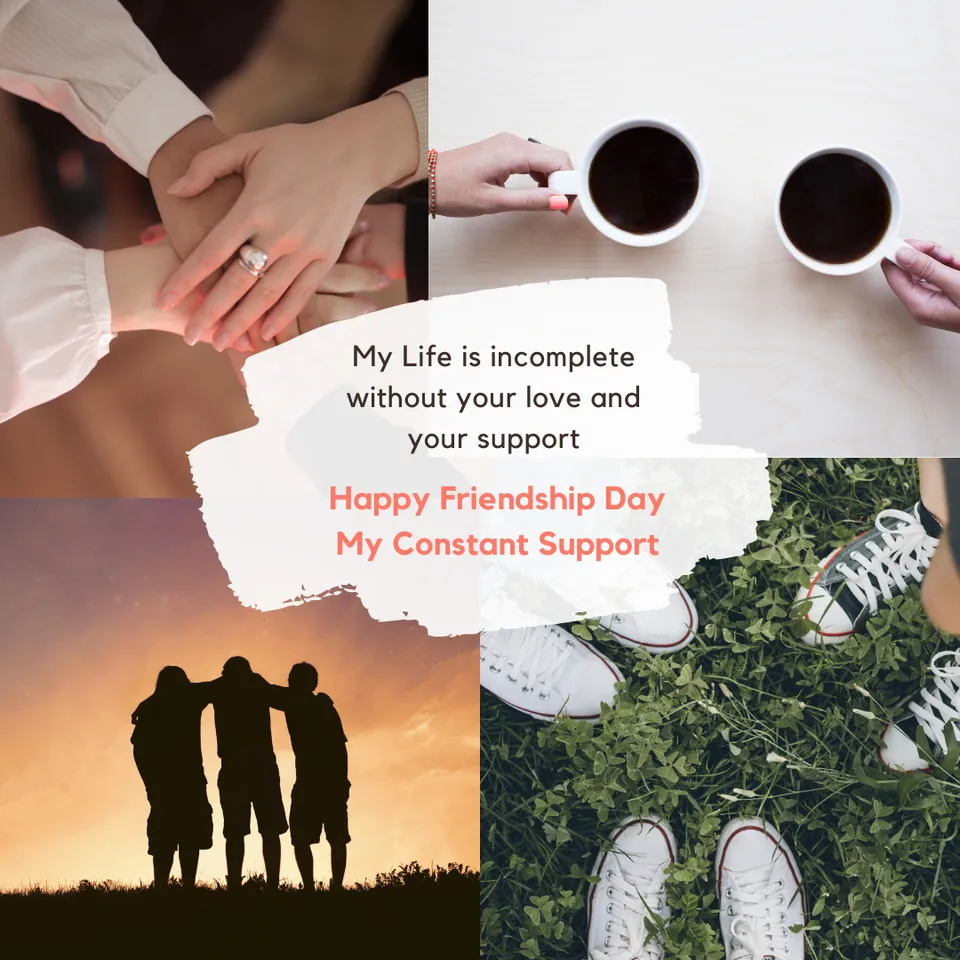 Friend groups are often made up of people coming from multiple different backgrounds. Just by being friends with someone different than ourselves, we're able to learn more about different backgrounds and break down any preconceived barriers. 
Friendship Day is a special occasion dedicated to celebrating the beautiful bond of friendship. On this day, friends come together to cherish the moments they have shared, express gratitude, and strengthen their camaraderie. It's a day to honor the friends who have stood by us through thick and thin, providing support, laughter, and love. Whether near or far, this day serves as a reminder of the importance of genuine connections and the joy that comes from having true friends in our lives.
So, let's share some meaningful and beautiful messages with our loved ones, wheather the re your siblings, parents, faily friends, college friends, colllleagues, or parnter,  who make your life and world better to live in.
Beautiful Friendship Day Messages & Quotes To Share With Your Friends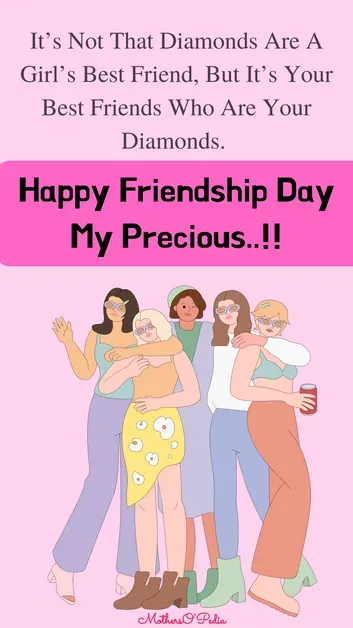 Dear girls, on this Friendship Day, I want to celebrate the incredible bonds we share. Your friendship is a treasure that brings joy, support, and laughter into my life. You've been there through thick and thin, and I'm grateful for every moment we've spent together. Let's continue to uplift and empower each other, creating unforgettable memories along the way. Happy Friendship Day! 🌸🌟❤️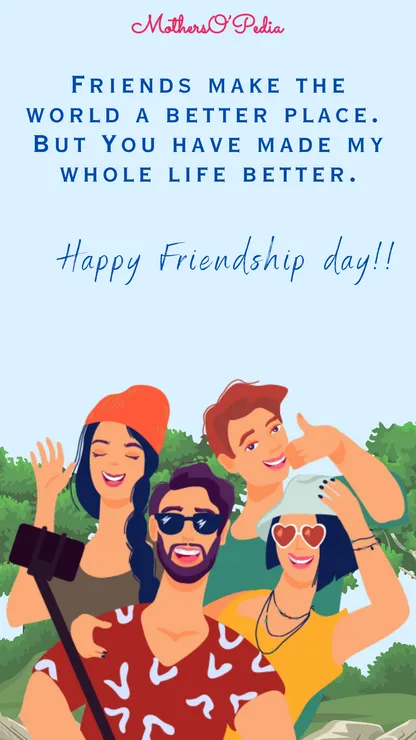 Through ups and downs, we've stood by each other, creating unforgettable memories that I will cherish forever. Your presence in my life has made it brighter and more meaningful. To many more adventures, inside jokes, and heartfelt conversations. 
Happy Friendship Day to the best group of friends anyone could ever have! 🌟🌟❤️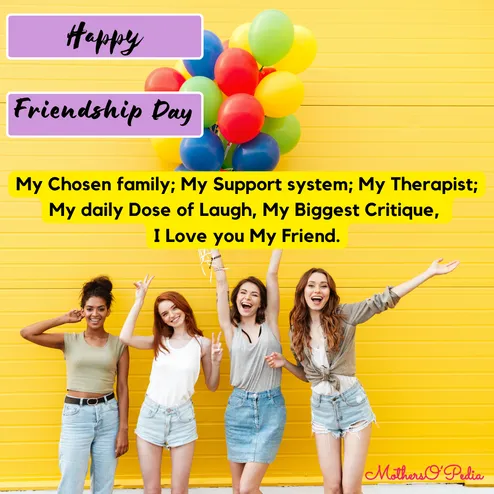 Through thick and thin, the strongest ties are bound, with honesty and trust, we're forever profound. The countless late-night calls, heartfelt messages, and shared laughter are the memories I hold. Happy Friendship day my friend..🌟🤗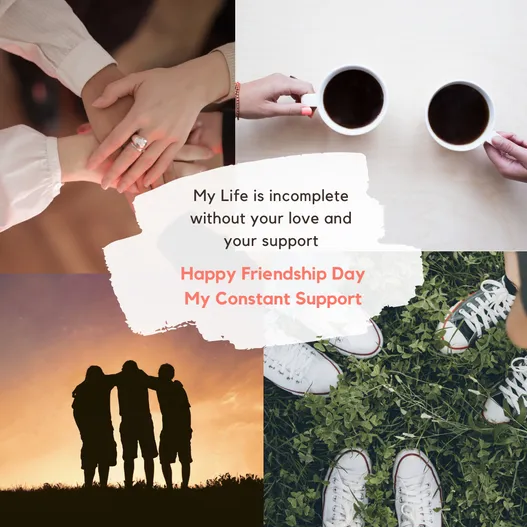 May the bond we share continue to grow stronger with each passing day, and may we always be there for each other through thick and thin. Happy Friendship Day to my extended family! 🌟🤗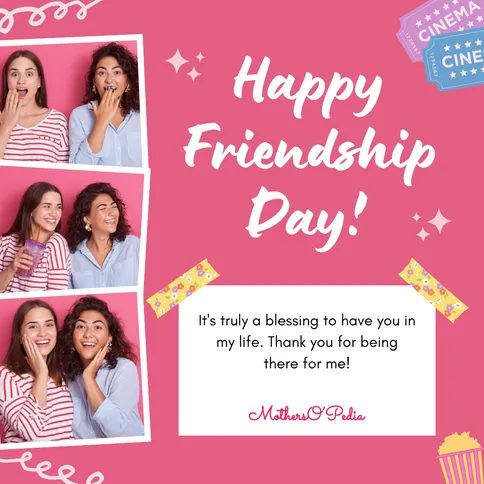 Thank you for being there for me, for lifting me up when I'm down, and for sharing both the good times and the tough times. Our friendship is a treasure I hold close to my heart. Happy Friendship day to you my friend 🌟❤️.
Here's to the journey of self-discovery, self-love, and self-empowerment. May we continue to grow and thrive together.
Happy Friendship Day to me! 🌟🤗"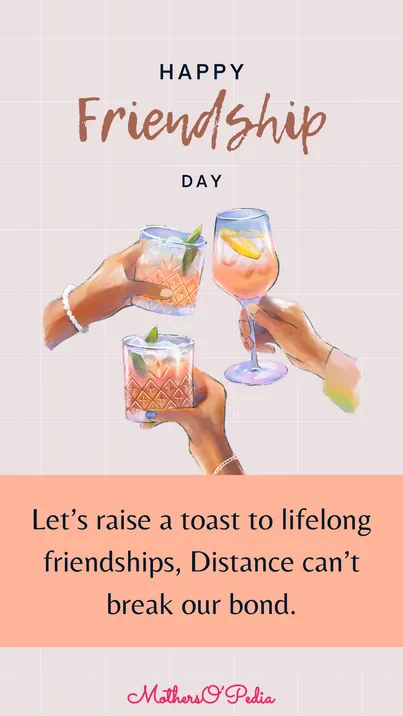 Whether near or far, you're always in my heart. I'm grateful for the memories we've created together and the love that binds us. May this Friendship Day strengthen our connections and bring us even closer.🌟❤️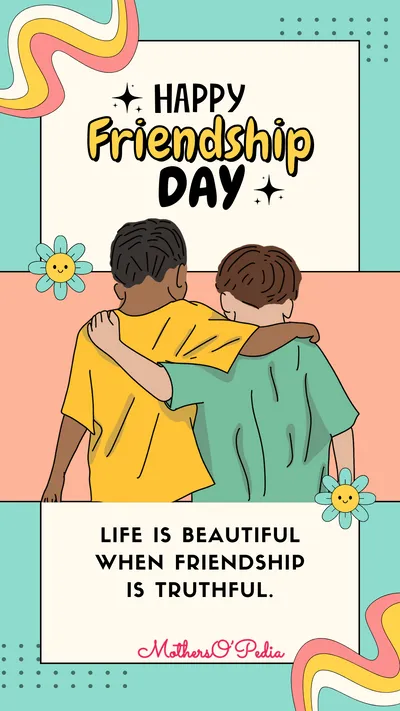 From playground buddies to lifelong companions, our friendship has stood the test of time. Wishing my dear childhood friend a Happy Friendship Day filled with happiness and love!" Our friendship has brought so much joy, understanding, and support into my life.🌟❤️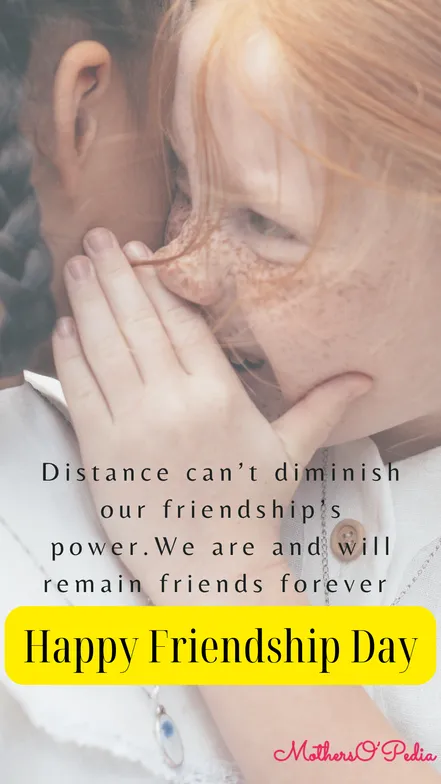 Though we cannot meet as often as we'd like, please know that you're always on my mind and in my heart. Our friendship knows no boundaries, and I cherish every moment we've spent together, whether in person or through virtual means. May our friendship continue to bloom and flourish. Happy Friendship Day!"🌟❤️
Never fail to appreciate and acknowdlge people, your friends who mean to you alot. This friendhip day, make plans with your friends, cherish your memories together, or atleast wish them on phones. A simple and thoughtful message might make your friend smile during  their hectic and tensed schedules.
LOVE AND SUPPORT ALWAYS...!!