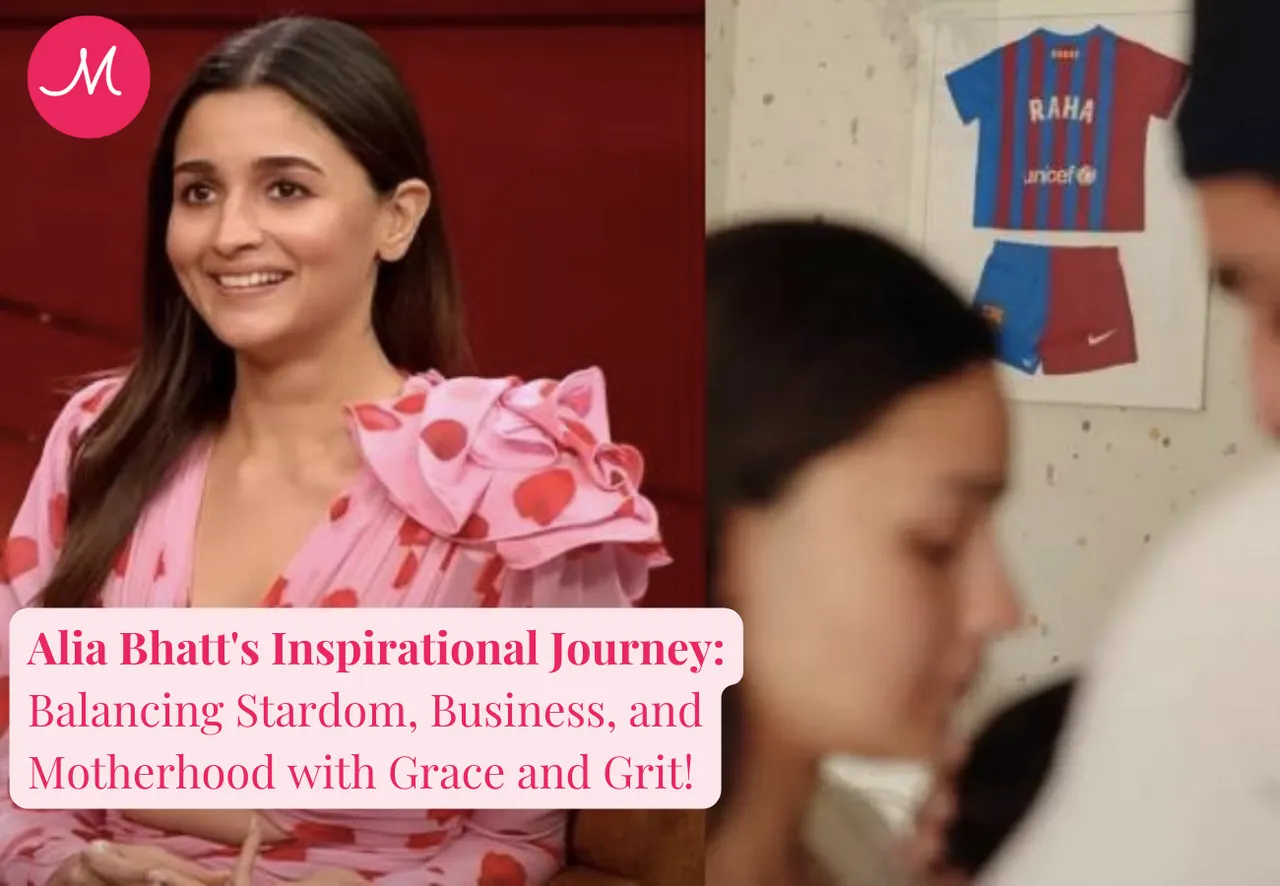 In the dynamic world of Bollywood, where stardom often comes hand-in-hand with a whirlwind schedule, Alia Bhatt stands out as an inspiration for other mothers who believe that motherhood comes at the cost of a career.
The actress, known for her exceptional talent and endearing persona, has been effortlessly juggling her demanding career with the newfound role of motherhood, Alia has demonstrated that the pursuit of dreams need not be hindered by the responsibilities of parenthood.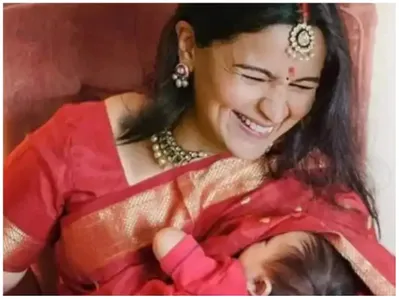 Alia Bhatt shared "We women are natural multitaskers, that's what people say about us," But it is true that Motherhood comes with own set of happiness and challenges and of course it requires immense efforts, that I love puting in everyday." I love challenges. I love my job, I love my family, and I love juggling between both,".
She added, "Being a mother is a beautiful phase of my life. Just like every phase, it has uncertain difficulties and challenges,  Acknowledge those challenges and maintain a positive attitude and move forward and keep on learning every day. 
I chose to be an actor, a producer, an entrepreneur and a mother. So I can't sit and complain and be like 'Life is very hard'. But life is tough for everyone, life is not always going to be a smooth path. You just have to keep moving, but a good night's sleep is always the way to recuperate for me," Alia told Humans of Bombay.
Alia Bhatt advocates for the positive possibility of raising a child without sacrificing one's ambitions and goals. "It should be a woman's choice to be a working mother or a full-time mother, and firmly believes that motherhood does not hinder a woman's career.
Many wondered how she would navigate the demanding schedules, especially at the peak of her career. But Alia approached this new chapter with characteristic determination. She effortlessly managed to strike a harmonious balance between her personal life and professional commitments. Whether it was her movie commitments for 'Rocky Ki Rani', her own venture 'Brand Ed-a-Mamma', and of course, her own life and family—she dons everything, Alia enjoys doing everything, and she does it all so well because of her positive attitude towards the life.
She shared "Life is tough, as is the journey of motherhood, and so is the challenge of striking a work-life balance. But the important thing is that I try everyday to do my best without judging myself."
She has shattered the myth that motherhood is a barrier to achieving one's dreams, proving that with passion, perseverance, and a steadfast belief in oneself, anything is possible.
LOVE AND SUPPORT ALWAYS..!!