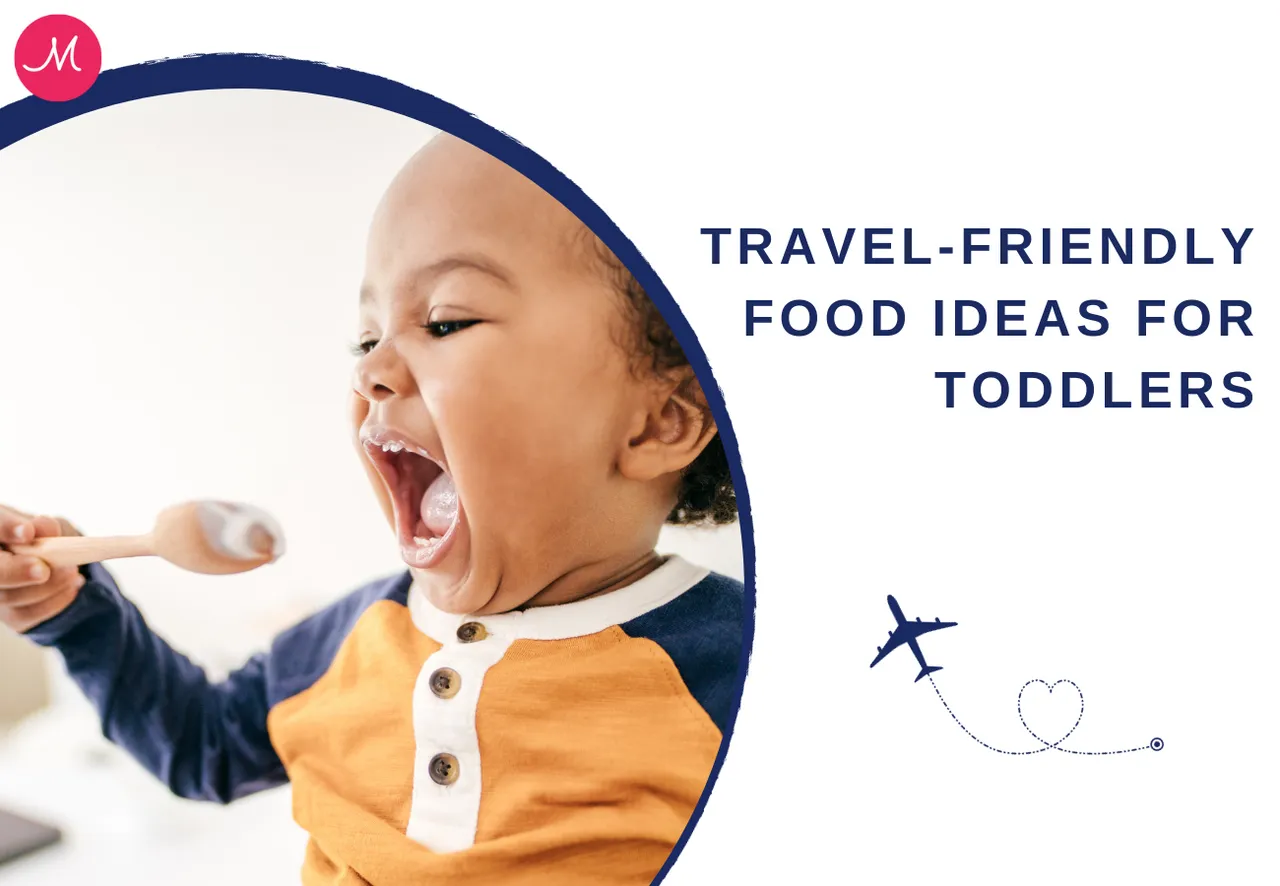 When traveling with toddlers, having convenient and nutritious food options is a game-changer. Here's a list of ready-to-cook and ready-to-eat foods that make your journey more manageable:
Travel-Friendly Food Ideas for Toddlers
Dates and Dry Fruits Laddoos:
Nutrient-packed and energy-boosting.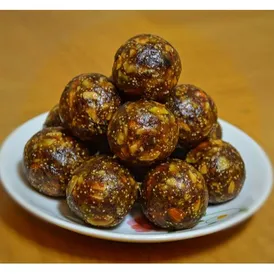 ---
Quick Recipe of Dates and Dry Fruits Laddoos: Combine pitted(seedless) dates, a mix of your favourite dry fruits (such as almonds, cashews, and raisins), and a dash of ghee. Blend them together, roll the mixture into small laddoos, and your energy-packed snack is ready to go.
---
Oatmeal Cookies: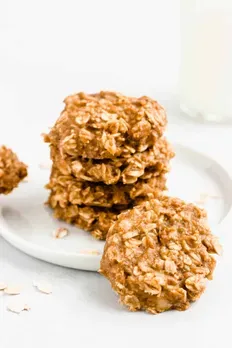 A wholesome snack that kids love. For a sweet journey, prepare customized cookies either at home or buy them from trustworthy sources. By making them yourself, you can ensure that they're free from additives, emulsifiers, and preservatives. Enjoy your delicious and nutritious treats on the go!
---
Quick Recipe of Oatmeal Cookies: Prepare oatmeal cookies using rolled oats, whole wheat flour, mashed bananas, and a touch of honey. Can add nuts, cranberries for sweet. Bake until golden brown for a healthy treat.
---
Trail Mix:
A mix of nuts, seeds, and dried fruits for on-the-go munching. Season them with chaat masala and you are good to go. It is advisable to offer nuts and seeds to toddlers only if they can chew properly to avoid any choking incidents.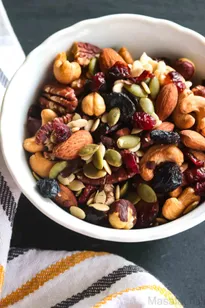 Peanut Butter or Nut Butter Spreads:
Great for sandwiches or dipping.You can get whole wheat breads anywhere, just apply the butter and jam if your little one like. I prefer making my own nut butter at home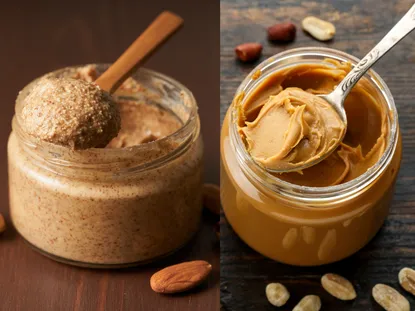 ---
Quick Recipe of Home-Made Nut Butter Spreads: Blend roasted nuts of your choice until they turn into a fine powder. If you'd like to sweeten the nut butter, add 1-2 tablespoons of honey or maple syrup. Transfer the homemade nut butter to a clean, airtight container. It can be stored at room temperature for a few weeks or in the refrigerator for longer shelf life. 
---
Multo grain, Multi seeds Crackers: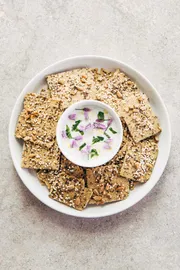 Perfect for pairing with hummus or garlic dips. Such dry crackers are healthier option to take along while travelling with children instead of encouraging junk food and packaged potato wafers.
---
Quick recipe of whole grain crackers: Combine the whole wheat flour, oats, ground flaxseeds, sesame seeds, grated cheese (if using), salt, and garlic powder (if using)in food processor. After pulsing few times add cold butter to bind the mixture. Use cookie cutters to cut the dough into fun shapes that kids will love and bake it. 
---
Instant Upma or Poha:
 Prepare a dry mix with dehydrated veggies and add hot water when it's mealtime. You can use electric kettle available at your hotel rooms or can ask your hotel's kitchen to help you cook it fo ryou.
Moong Dal Khichdi:
A comforting and nutritious choice. While you can create your mix at home, I discovered a market option that perfectly aligns with my taste and quality preferences without compromising on the cereal's health benefits. I highly recommend the instant cereal mix from Slurrp Farm, which combines the goodness of moong dal, oats, rice, jowar, and real vegetables. It's noteworthy that this mix contains no added sugar, salt, milk, preservatives, or artificial flavors.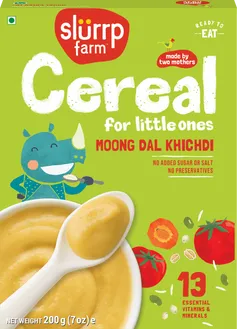 Home-made Granola Bars:
Homemade energy bars for sustained energy during the trip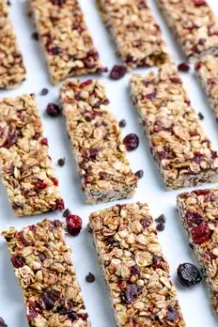 ---
Quick recipe of Granola Bars: : Mix oats, cereal, dried fruits, and chocolate chips. Combine dry ingredients with warm honey, nut butter and a pinch of salt in a saucepan. Press into a pan and chill for 2-3 hours. Cut into bars and store in an airtight container.
---
Whole wheat home-made Cake or Muffins:
A sweet and healthy treat using whole wheat, jaggery, or honey, anjeer. Ask your home baker friend to bake you one before you travel with your child. Carrot whole wheat cake is also a great option. I never baked a cake myself. But you can youtube for multiple healthy recipes of cake for your child.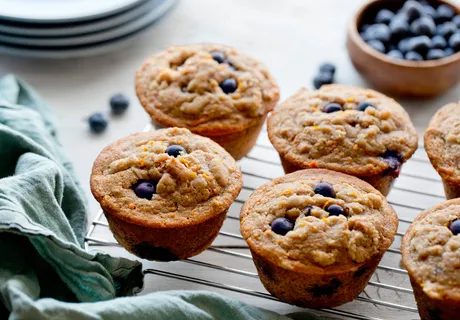 Baked/Roasted Makhana or Jowar Puffs: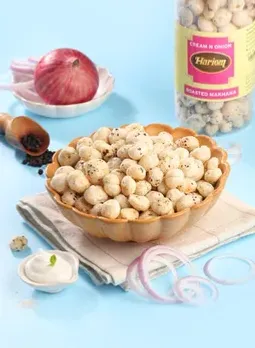 These baked or roasted snacks are not only delicious and filling but also incredibly healthy. They make for an amazing munchable treat that's suitable for both kids and adults. However, be mindful of excessive sodium intake to ensure a balanced diet. Enjoy these guilt-free and satisfying snacks on your travels.

Ragi Chocos for Kids: 

Whether enjoyed as a snack or with cold milk, Ragi Chocos are a convenient and nutritious option for your child on the go. These crunchy delights are crafted from ragi, making them 100% gluten-free and are sweetened with raw, unrefined sugar, ensuring a natural sweetness that's low in sugar content. They make for an easy and healthy breakfast, setting the tone for a great start to the day. Plus, they contain no preservatives, artificial flavors, or colors, are not fried, and boast zero trans fat and cholesterol. A wholesome choice your child will love!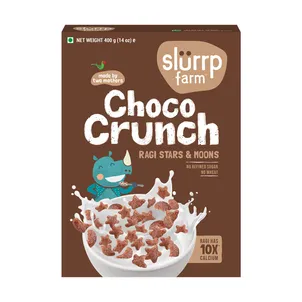 Homemade Namkeen Mixture:
Combine the puffed rice, roasted poha, roasted chickpeas, mixed nuts, and raisins. Toss them together and add seasonig of curry leaves, mustard seeds and Salt to taste with a pinch of asafoetida (thing).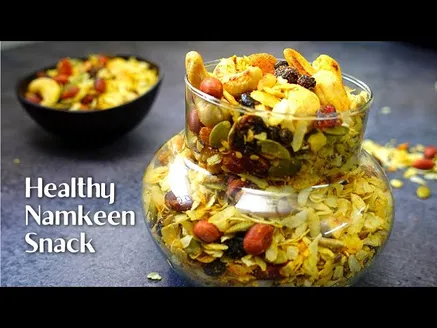 Banana Bread for Travel: 
Instead of buying whole wheat bread, consider bringing homemade banana bread on your journey. This versatile bread pairs well with peanut butter, jam, marmalade, or can be enjoyed plain with honey or without any toppings. It's a nutritious and wholesome option for your little one while traveling.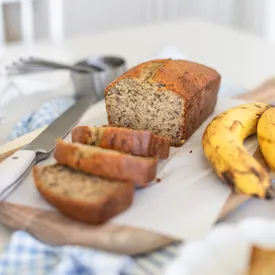 ---
Quick recipe of banana bread : Mash the ripe bananas until they are smooth and add  honey or pure maple syrup for natural sweetness. Add butter and whole wheat flour, vanilla extract, baking soda,  plain greek yogurt, and an egg (if using) for moisture and protein. Stir until well combined and bake the better for perfect healthy banana bread.
---
General Eating Tips for Traveling with Kids:
Pack Plenty of Snacks: Include cheese crackers, fresh fruits, dry fruits, raisins, and granola bars.
Plan Lunch Breaks: Find spots near playgrounds or grocery stores for enjoyable lunch breaks.
Pack Breakfast: Prepare homemade muffins, milk, hard-boiled eggs, and fresh fruits for breakfast or as convenient snacks.
Utilize Complimentary Breakfasts: Hotels often provide complimentary breakfast buffets. Encourage kids to enjoy fresh fruits, yogurt, milk, peanut butter, oatmeal, and more.
Order Appetizers: At restaurants, order quick appetizers like hummus and pita bread to keep kids occupied while waiting for their main course.
Opt for Kids' Menu: Choose from the kids' menu at restaurants, and look for fun pancake shapes and other kid-friendly options.
Remember to have an early dinner, stay in at times for rest, and explore nutritious options like whole-grain sandwiches, fresh fruit salads, stir-fried veggies, soups, and stews. A well-prepared food strategy can make your journey with toddlers more enjoyable and less stressful.
LOVE AND SUPPORT ALWAYS..!!