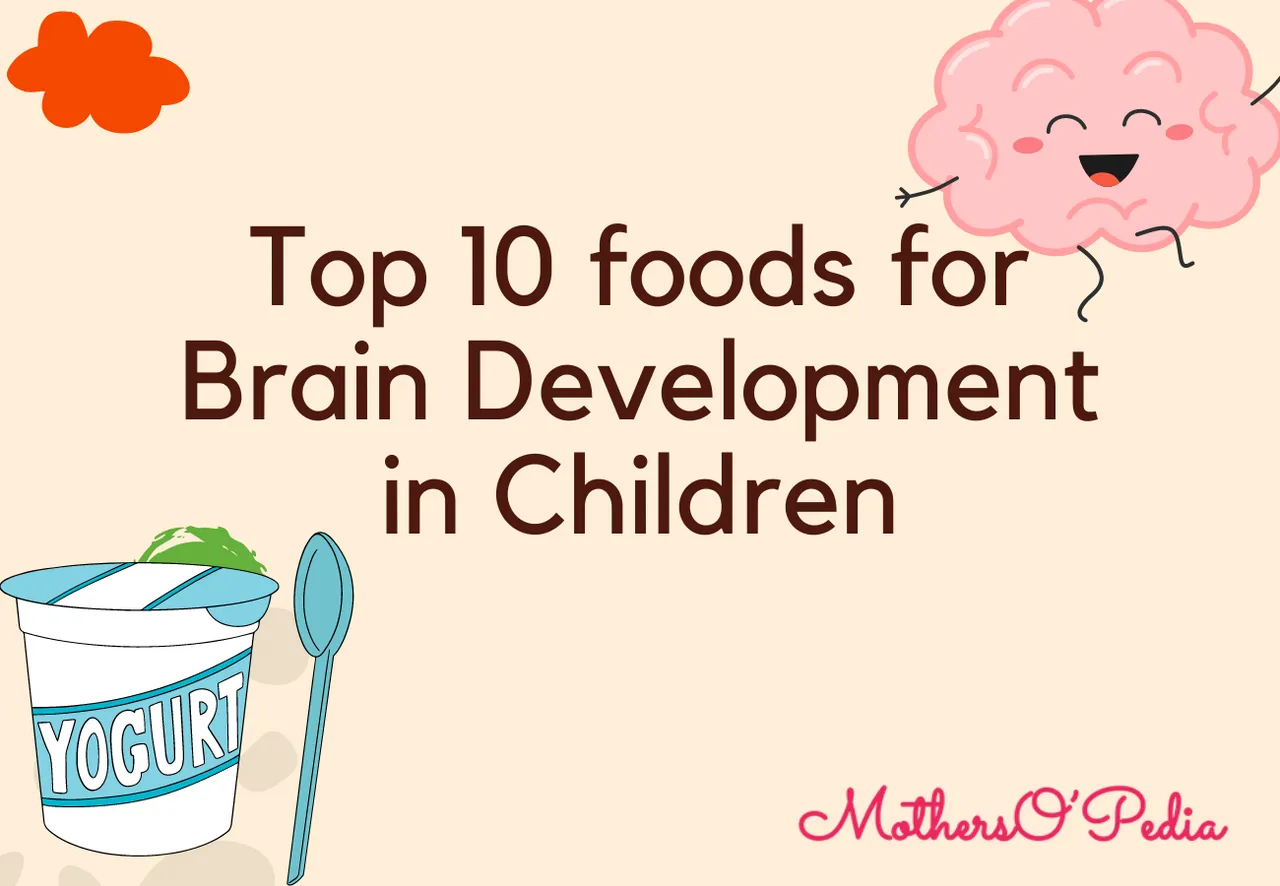 the brain is a very hungry organ -- the first of the body's organs to absorb nutrients from the food we eat, explains Bethany Thayer, MS, RD, a Detroit nutritionist and spokeswoman for the American Dietetic Association (ADA).
"Give the body junk food, and the brain is certainly going to suffer," she tells WebMD.
Proper nutrition holds significance during these phases of your child's rapid growth. Insufficient intake of essential nutrients during toddlerhood can have adverse consequences on cognitive development, impairing memory, attention, and academic performance in the future. 
While all nutrients are important for brain growth and functioning, some play a bigger role in early brain development than others. The American Academy of Pediatrics Committee on Nutrition recommends certain nutrients for healthy brain development in toddlers:
Choline
Folate
Iodine
Iron
Long-chain polyunsaturated fatty acids, such as omega-3 fatty acids.
Protein
Vitamins A, D, B6, and B12
Zinc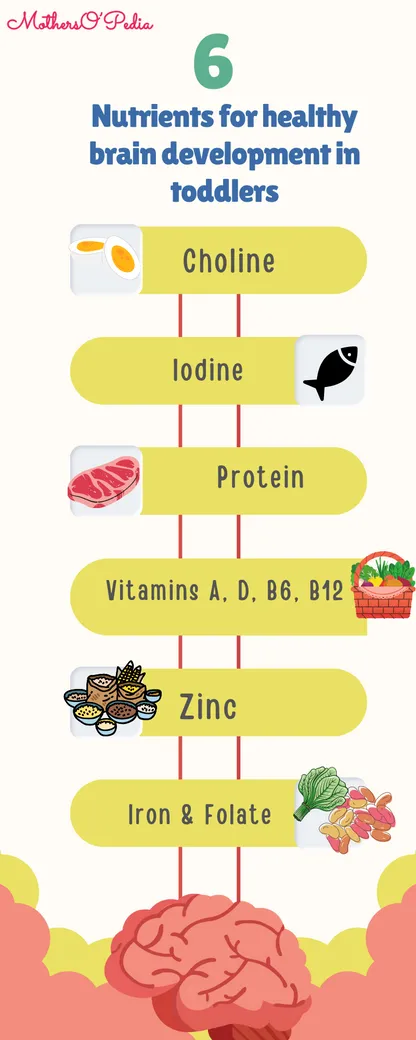 Eggs: Egg yolks are an important source of Choline, which is a key component of cell membranes and it is important for brain and memory function.  Choline is especially important for normal brain development and can improve cognitive functioning. Two whole eggs a day provide the choline that children age 8 and younger need.
Leafy green vegetables: They're a great source of iron and folate. Research shows that children who get enough folate tend to have better cognition than kids who don't get enough. Iron plays an important role in the development of the hippocampus — the part of the brain responsible for good memory.
Yogurt: Yogurt is a rich source of calcium. Besides its role in bone health, calcium forms an important part of the electrical signaling system within the brain. It also contains nutrients such as protein, zinc, choline, and iodine. Even mild iodine deficiency may affect a child's overall cognitive function and ability to reason.
Nuts & seeds: Food such as nuts, seeds, and nut butter make a protein- and zinc-packed snack. Protein contributes to healthy brain growth and the development of long-term memory, and zinc affects your child's cognitive development. 
Wholegrains, including Oats: Wholegrain foods are rich in carbohydrates and fiber, hence helping to maintain a constant supply of glucose for brain energy and function. Oats are one of the most familiar hot cereals for kids and a very nutritious "grain for the brain," says Sarah Krieger, MPH, RD, LD/N, a St. Petersburg, Fla. consultant, and ADA spokeswoman. Oats provide excellent energy or fuel for the brain that kids need first thing in the morning.
Colorful fruits: Especially Berries like blueberries, strawberries, and red/purple grapes. Fruits and vegetables, especially those with colored pigments are rich in antioxidants. Antioxidants protect the body and the brain against oxidative stress and free radical damage.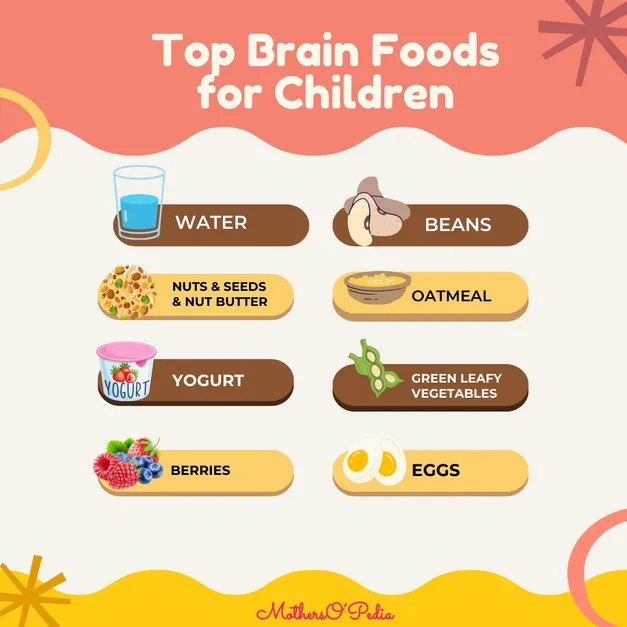 Beans: Beans are a good source of carbohydrates, fiber, and B vitamins. Some types of beans, such as kidney, pinto, and soybeans, also contain high amounts of omega-3 fatty acids. For vegetarian children, the iron and protein in beans make them an excellent substitute for meat.
Colorful veggies: Tomatoes, sweet potatoes, pumpkin, carrots, spinach -- vegetables with rich, deep color are the best sources of antioxidants that keep brain cells strong and healthy.
Water: water is important for hydration, which helps to maintain blood flow and oxygen transport to all parts of the body.
Salmon &  Lean meat: If cooking Meat and fish is not an issue at your home. consider including salmon, or fish in your child's diet. Lean meats are rich sources of minerals like zinc and iron. Zinc forms an integral part of the structure that regulates communication between nerve channels.
No one food or "superfood" can ensure optimal brain development for toddlers. But some foods are packed with a variety of the necessary nutrients.
LOVE AND SUPPORT ALWAYS...!!