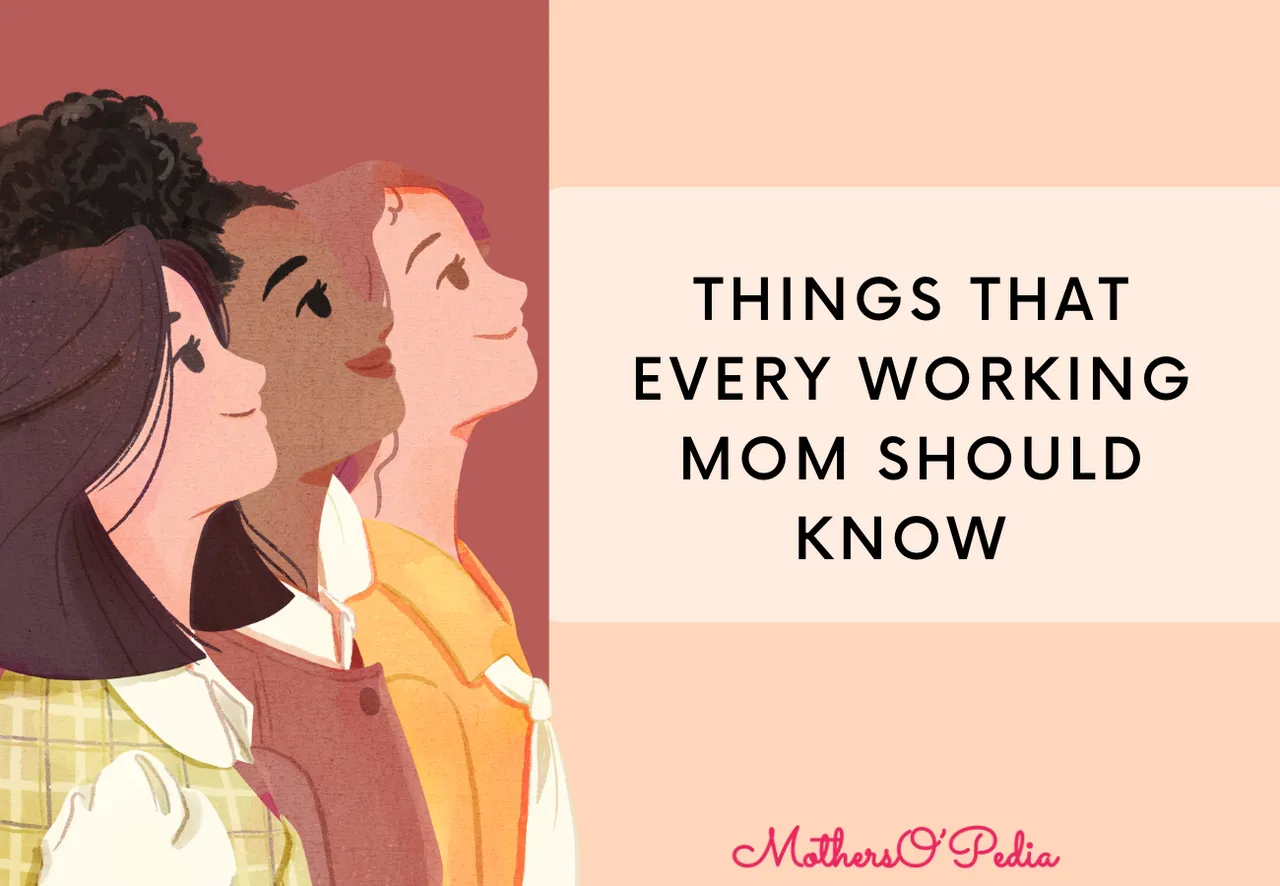 As a working mom, your entire life can feel like a balancing act. From managing your work calendar to checking children's vaccination schedules to their school timetables and your own work targets. Some days are full of joy and sweet surprises, and other days are exhausting and discouraging.
There is never a moment where a working mother isn't striving for balance, in spite of doing all great and fine, every woman feels she is behind in striking that perfect balance between the two. 
We, women, think if we could just be more productive or manage our time better, we would be the perfect mother, passionate wives, and dedicated employees/employers.
Things that every working mother should know:-
You are getting the definition of life balance wrong. It's not a math problem. It's not doing everything for an equal amount of time—it's doing the right things at the right time.

People expect women to work like they don't have children, and raise children as if they don't work. That's a recipe for mommy guilt.

Working makes you a good mom. Research conducted in 2015 found that the children of mothers who work outside the home grew up to be higher achieving and were more likely to share in household chores.
---
For me, being a mother made me a better professional, because coming home every night to my girls reminded me what I was working for. And being a professional made me a better mother because by pursuing my dreams, I was modeling for my girls how to pursue their dreams." - Michelle Obama

---
You are not selfish because you work; You are selfless because you doing so extra than being a mother.
You don't get to be with your kids all the time, but it's also important for them to see you as leaders and there is value in that.

Get rid of the guilt. When you're at one place, don't feel bad that you're not at work; when you're at work, don't feel bad that you're not at home.

When you start envying a stay-at-home mom, remember, she probably envies you too.
---

"A happy mother is a good mother, and if work makes you hum, your whole family sings along." - Sharon Meers and Joanna Strober
---
No one can do everything on their own, and working moms are no exception! Getting help doesn't mean you're weak—it means you're human. 
"Don't be hard on yourself. Doing your best to be present wherever you are is what's important. Make time to eat healthy and stay active."- Jessica Alba 
It is not a time to question your capabilities, and your strengths, instead, ask Why can't I raise a family and build my career at the same time?
---
"It's not difficult to take care of a child; it's difficult to do anything else while taking care of a child." - Julianne Moore.

---
Moms are judged harshly in our society. They're accused of "abandoning" their children if they work full-time. So let go of the guilt.
---

"The balancing act of motherhood and a career, and being a wife, is something that I don't think I'll ever perfect, but I love the challenge of it." - Kerri Walsh Jennings.

---
Creating work-life balance and integration is an ongoing and fluid process. You'll constantly be learning and adapting as your interests and circumstances change over time. Working on your career will motivate you to become a better and happier woman.
LOVE AND SUPPORT ALWAYS....!!