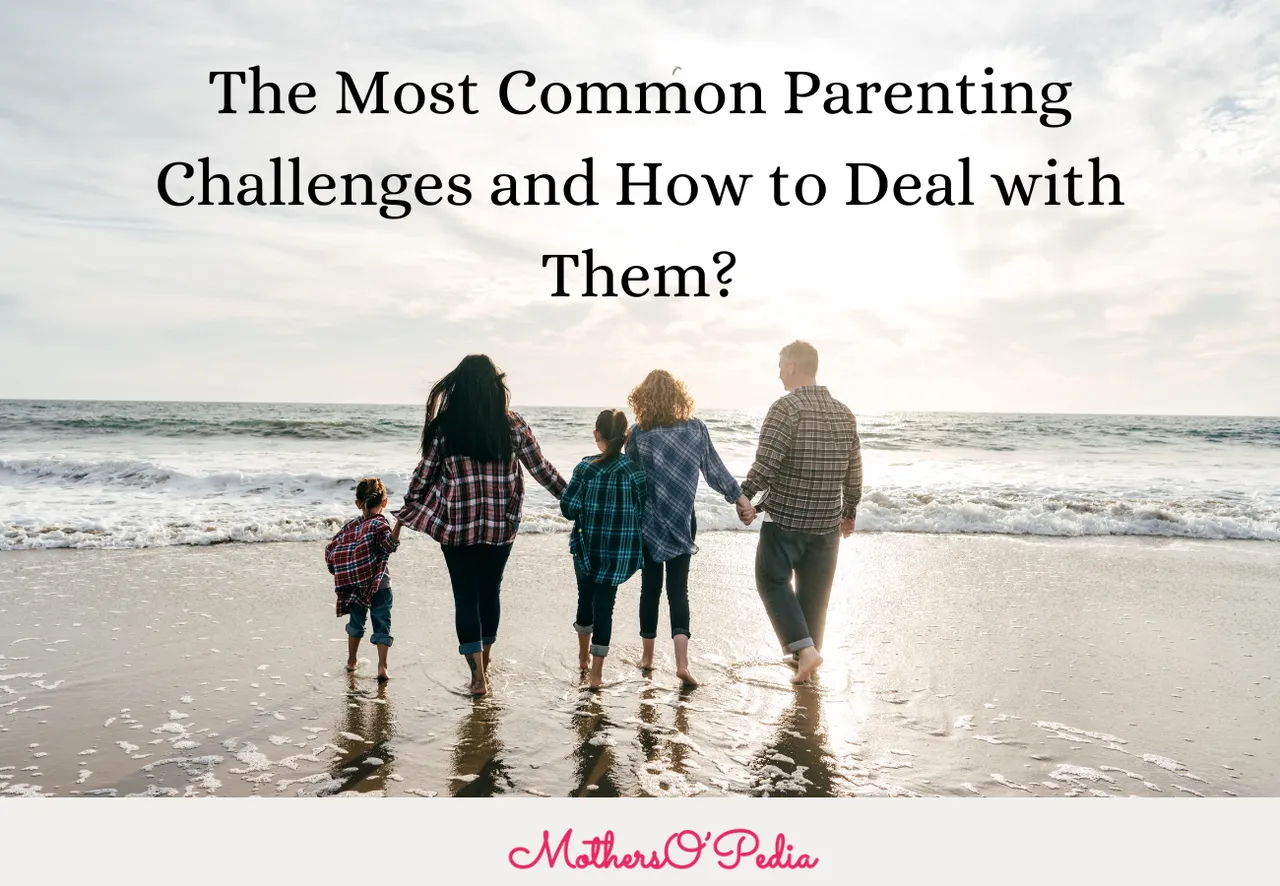 Parenting is a  delightful, enjoyable, refreshing yet challenging journey that comes with a variety of challenges from aggression, stubbornness and improper sleep routines. Common parenting challenges can vary based on factors such as the child's age, family dynamics, cultural background, and individual personalities.  But the good news is every problem has a solution, We can be good parents despite various parenting flaws. You don't need to go by some written rules, books, or what others do. Remember every child is different and needs different parenting techniques.
The Most Common Parenting Challenges and How to Deal with Them
Addiction to Screens and Gadgets: One of the predominant challenges parents face these days is technology-related. Kids can become deeply engrossed with such electronic devices for extended periods without even taking a moment to blink. This can undoubtedly create difficulties for parents. Whenever an attempt is made to remove the gadgets, it leads to anger and a lack of manageability and we fail to manage screen time.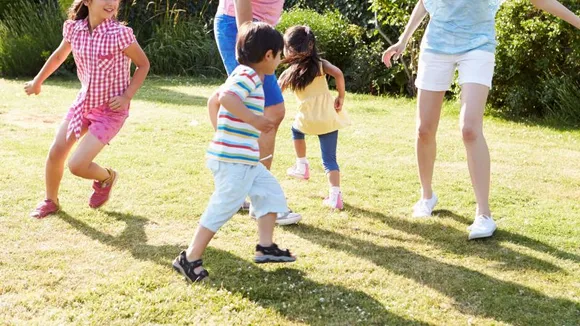 MOMS TIP - If you want to control it, getting your kids to indulge in other activities is also better. Get them interested in outdoor games and board games where you also participate. Be a role model and limit your screen time
Discipline and Disobedience: Encouraging children to adhere to routines for their bedtime, study schedule, and mealtime regimen presents a challenging task.  There are times when they start anything they you ask them to do. Most parents think that this is rudeness and they should where punished in fact, the children are only trying to make their own identity and opinion. As parents, we endeavour to instil discipline in them, but our efforts often fall short.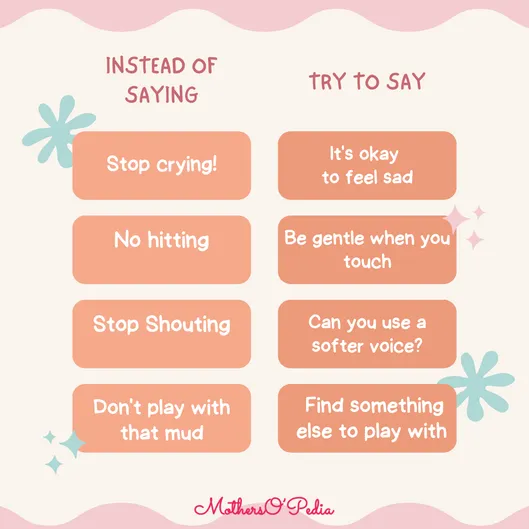 MOMS TIP - Try to find out the reasons for indiscipline, and make them understand instead of yelling. When a child disobeys or acts out, it's important for adults to remain calm and composed. Reacting with anger or frustration can escalate the situation and make it harder to effectively address the issue.
Aggression in children: Aggression in children and aggressive behaviour of a child can drive us crazy. When their actions go unchecked continuously, they develop this habit of being angry, screaming, and breaking things over little things. Understand that aggression can be a normal part of a child's development. As children learn to navigate their emotions and social interactions, they might display aggressive behaviours.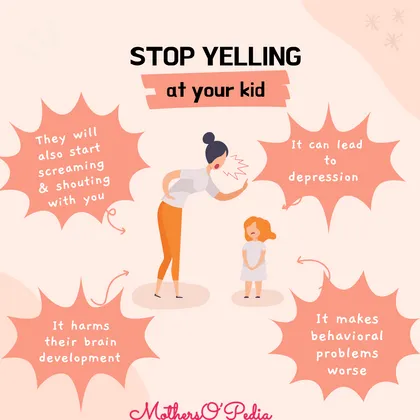 MOMS TIP: Young children might resort to aggression when they lack the verbal skills to express themselves. Encourage open and effective communication, so they can express their feelings and needs in a healthier way. Show them how to manage frustration and anger calmly and positively. Like counting from 1-10 or using a stress ball, breathing exercises. 
Tantrums: Temper tantrums range from whining and crying to screaming, kicking, hitting, and breath-holding spells. Tantrums are a normal part of child development. Tantrums are often seen in toddlers and young children who are still learning to manage their emotions. They may not have the vocabulary to express their feelings, leading to frustration and tantrums.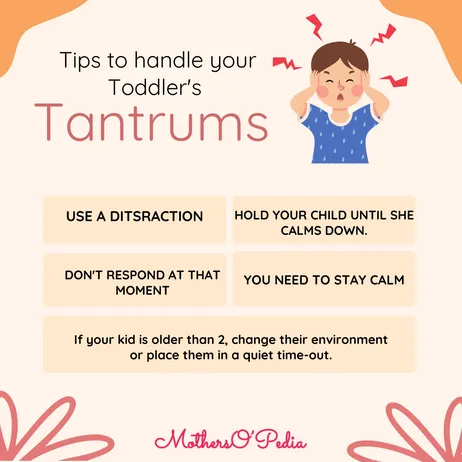 MOMS TIP -  It's important for parents to stay calm during tantrums. Your reaction can influence the child's behaviour. If you remain calm, they are more likely to calm down faster. Provide physical comfort like a hug, Acknowledge the child's feelings even if you can't fulfil their immediate request, and empathize with them.
Improper Sleeping Habits: The American Academy of Pediatrics estimates that sleep problems affect 25 to 50 per cent of children and 40 per cent of adolescents. It is a common challenge that every parent face irrespective of the child's age.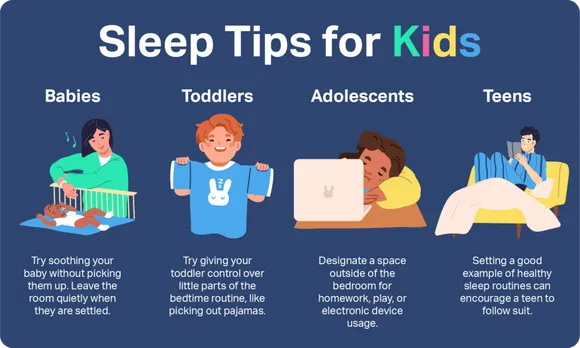 MOMS TIP - The best time to put your child to bed is when they're sleepy, not when they're already asleep. This helps them learn how to fall asleep on their own. Making the bedroom, and especially the mattress, a no-screen zone, can actually help in maintaining a good sleep routine.
Poor Eating Habits: 

This is a common parenting issue. They don't tend to eat the right thing at the right time. Instead, they prefer an unhealthy diet. 
MOMS TIP-  Be Patient with them, Children can be picky eaters, especially when trying new foods. Offer a variety of options and be patient with their preferences. Include them in meal preparations and meal planning.
Siblings Rivalry: Siblings may feel jealous of each other's accomplishments, possessions, or the attention they receive from

their parents. This jealousy can lead to feelings of resentment and competition. This is a common parenting issue that parents face, and they fail to resolve it. 
MOMS TIP - Instead of scolding one and calming the other one in front of each other may raise conflicts.  Treating both the kids equally is very very important. 
Lack of Confidence:  When children grow, they meet other kids and fellows at school. Some are too much confident in engaging with other kids but others prefer to avoid any communication. These are the ones lacking confidence. The challenge of confidence lacking in children is a significant issue that can have long-lasting impacts on their personal, social, and academic development.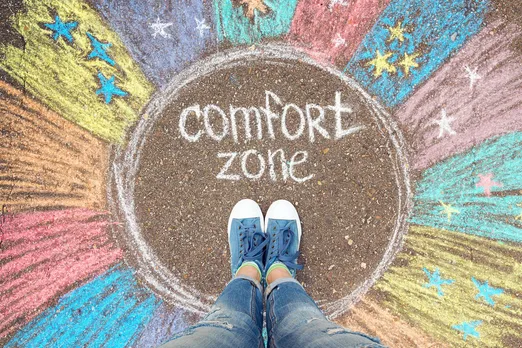 MOMS TIP-  Encourage children to step out of their comfort zones and try new activities. Overcoming challenges and trying new things can help them develop a sense of mastery and confidence. Encourage them to try physical activity. There's nothing like a new sport or physical activity to get the blood flowing, the body moving, and the brain working. 

If you are having such types of parenting problems, do not worry. There is always a solution to every child's problem. Talk to your partner and plan out a solution for better parenting. But remember to be gentle and never force anything on them, it might alleviate the problems. 
LOVE AND SUPPORT ALWAYS...!!