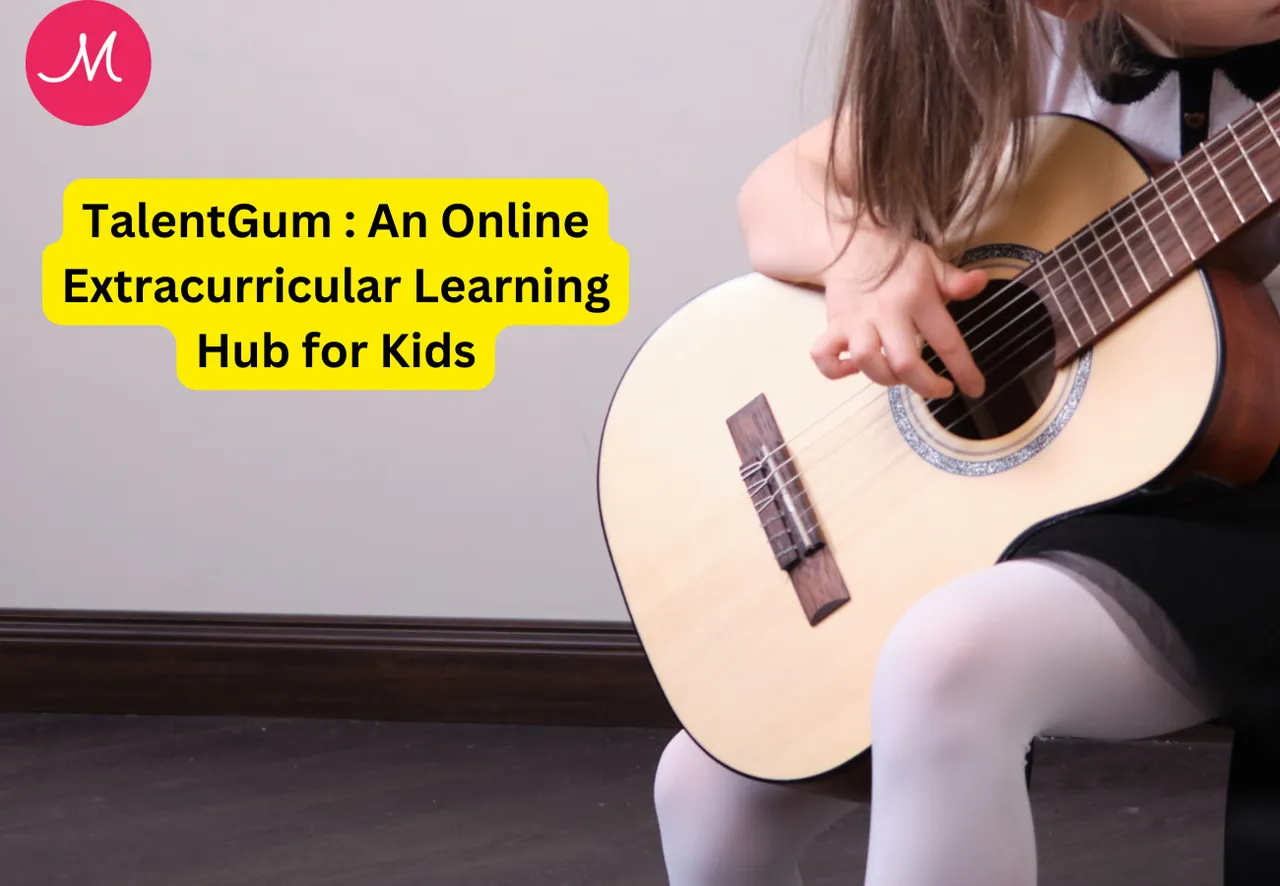 As a parent juggling the demands of a busy schedule and the responsibility of ensuring our children receive enriching extracurricular activities. 
Co-curricular activities are more and more becoming an integral part of a child's development plan. These activities help a child develop: critical thinking, creativity, collaboration, communication, and a lot more skills that help in their overall growth. Foreign Universities place huge importance on extra-curricular activities as part of their admission criterion and the trend is fast catching up in India too.
Here comes the name "TalentGum", an e-learning platform that offers a diverse range of Co-curricular activities, curated by experts, for children aged 5-14, covering everything from dance and music to chess, public speaking, and arts and crafts. 
Features Of TalentGum that makes it Ultimate Learning Hub for Kids
Seamless Online Experience: For those of us who appreciate the convenience of online classes, TalentGum is a game-changer. With a dedicated team based in Gurgaon, they've made it their mission to provide an accessible and engaging learning experience for our little ones in PAN India and the world.
Multiple courses with all levels of learnings are  offered : From public speaking skills to learning a musical instrument like keyboard, piano, guitar to any form of dance and chess, TalentGum provides all, ranging from beginner to intermediate and advanced levels. It caters to various types of learners on their platform with individual and group classes both. 
Reasonable packages: Typically, each course provided by TalentGum is priced at approximately 8000 INR for a three-month duration(24 live sessions), averaging to about 333 INR per session. Opting for individual, one-on-one classes may result in a slightly higher cost.
Recording of sessions are avaiable: For group classes, they provide recordings of missed sessions, ensuring uninterrupted progress.
Flexible timings:  For Individual, One-on-one sessions, Classes are escheduled to suit both student and instructor availability.
Free demo class available: You can opt for a free demo, or trial class before you start or enrol your child into any courses provided by them. 
The Value of Well-Rounded Development: In today's fast-paced world, holistic child development is more crucial than ever. Co-curricular activities play a pivotal role in fostering critical thinking, creativity, collaboration, and effective communication—all essential skills for our children's growth. This emphasis is mirrored by renowned foreign universities, and it's heartening to see this trend taking root in India.
Opportunities for showcasing talent: They also provide exciting opportunities for our children to showcase their talents in engaging contests, allowing them not only to perform but also to enhance their skills.
A Child-Centric Approach: TalentGum's platform is designed with our children's interests at its core. The result is an interactive, enjoyable, and comprehensive learning experience that truly resonates with them. Their experienced team strives to offer a creative and engaging environment for children to Explore, Enrich, and Excel!

TalentGum isn't just an ed-tech platform—it's a beacon for parents like us, striving to provide our children with a well-rounded education. Through innovative technology, they empower young minds to discover, grow, and excel in a nurturing online environment. For further queries, you can reach out to their direct mailbox or visit their website for more information on available courses and slot availability.
LOVE AND SUPPORT ALWAYS...!!