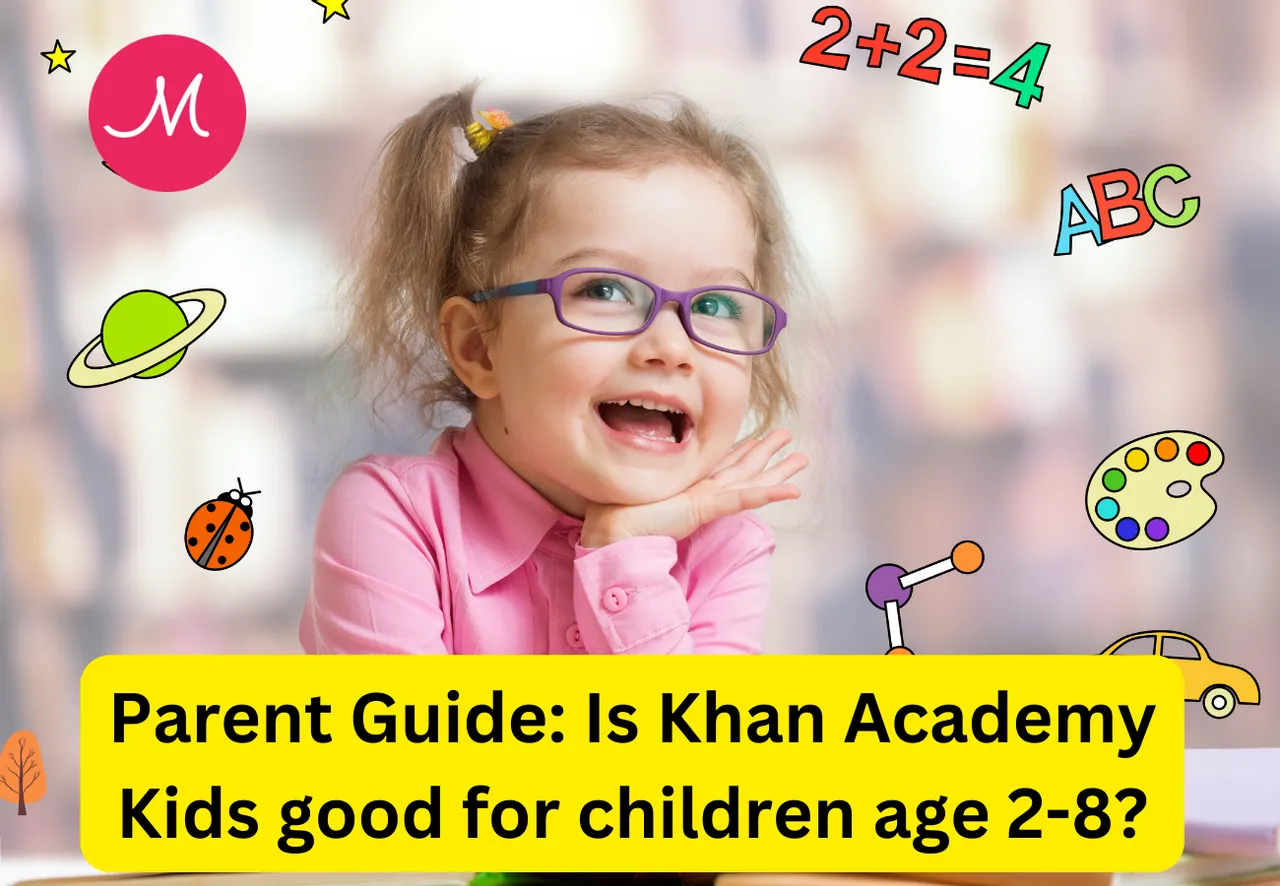 In today's fast-paced world, providing children with a solid educational foundation has never been more crucial. As a parent, you seek innovative and effective tools to foster your child's growth and development. One such remarkable resource that deserves your attention is Khan Academy, which provides courses for all age groups, all available free of cost.  Sal Khan is the founder and CEO of Khan Academy, a nonprofit with the mission of providing a free, world-class education for anyone, anywhere.
But as an early educator myself, I am in a position to comment on Khan Academy Kids, which targets the audience in the early childhood years, specifically ages 2-8.  Khan Academy Kids is an award-winning educational program for students in Pre-K-2nd grade.  Kindergarten and first-grade activities are based on Common Core standards, while pre-K lessons draw from the Head Start Early Learning Outcomes Framework.
It is available as a mobile app and can be downloaded from the Apple iTunes, Google Play, or Amazon app store. Parents must provide an email address and confirm the address through their email account to begin using the app. 
We parents want to limit screen time for our kids, but in this digital era, we cannot completely separate them from screens or digital gadgets. All we can do is limit screen use for non-interactive, non-learning activities. That's where Khan Academy Kids stands out. It offers free, high-quality educational content, just like YouTube, but with a key difference: it's designed specifically for young learners, ensuring a focused and effective learning experience. Unlike YouTube, Khan Academy Kids provides a carefully curated platform that aligns with educational goals, making it a safer and more productive choice for our children's development.
Benefits of Khan Academy Kids
Focus on early childhood education: Khan Academy Kids is primarily designed for children between the ages of 2 and 8. It focuses on early childhood education.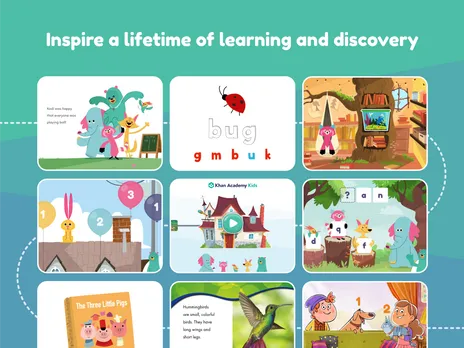 Inclusive: The platform covers a wide range of subjects and activities including:

Reading and literacy—knowledge of print, phonological awareness, alphabet knowledge, fiction and nonfiction books, spelling, early writing, and more.
Language—vocabulary, opposites, prepositions, common objects, verbs, adjectives, capitalization, punctuation, sentence types and more.
Math—counting, numbers, quantities, addition, subtraction, shapes, measuring, ordering, patterns, telling time, number lines, ten frames and more.
Social-emotional development—social relationships, emotional development and control, empathizing, friendships, and more
Executive function and logic—focus, self-control, working memory, flexible thinking, problem-solving, and more
Motor and physical development—gross and fine motor development, safety, health, nutrition, and more
Creative expression—drawing, storytelling, recording, self-expression, colouring, and more.
Music and Movement 

Logic and Critical Thinking, Early Science and Exploration
Interactive for young minds: The platform provides interactive activities and games to engage children in the learning process. These activities are designed to be both fun and educational.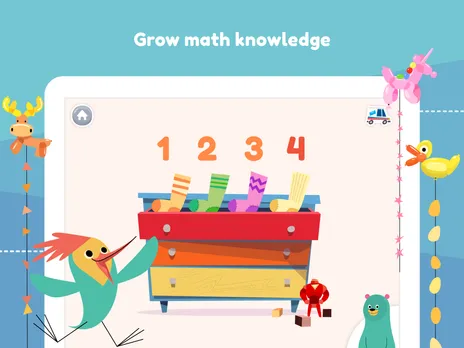 Provides personalized learning experiences: Khan Academy Kids uses adaptive learning technology to personalize the learning experience for each child. It adjusts the difficulty of activities based on the child's progress.
It is free with no ads: Khan Academy Kids is available for free, with no subscription fees. 100% FREE! No ads, no subscriptions.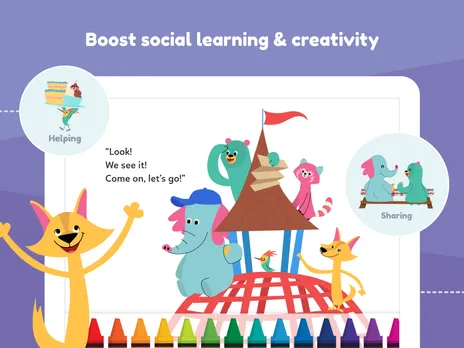 Parents can track progress: Parents can create accounts for their children and have access to tools that allow them to track their children's progress and customize their learning experience.
Can be used offline: Some content on Khan Academy Kids can be downloaded for offline use, which can be especially useful for families without constant access to the internet.
Multiple languages: The platform aims to be inclusive and offers content in multiple languages, making it accessible to a diverse range of children around the world.
For more questions and comments related to Khan Academy Kids, Email khankids@khanacademy.org. 
Khan Academy Kids is an extraordinary educational platform designed specifically for children aged 2 to 8. It offers a diverse range of activities and lessons tailored to suit each child's unique learning style and pace. With its engaging content, intuitive interface, and research-backed curriculum, Khan Academy Kids stands out as a beacon in the realm of early childhood education and it costs you nothing. 

LOVE AND SUPPORT ALWAYS..!!