Congratulations, Your toddler is ready to step out into the new and crucial phase of her life. The first day of school is a significant milestone for both parents and toddlers. It marks the beginning of a new chapter in your child's life, full of learning, growth, and social interaction. But it must be tough for parents to help their children to go through this transition smoothly.
The Practical Tips to help you Prepare Your Toddler for Their First Day of School
Sending your little one to the outer world for the very first time is sometimes daunting and tough. But we as parents have to be strong and should help our little ones to enter the new chapter of their lives with positivity and with ease.
 Make them familiar with the concept of school.
Start by introducing the concept of school to your toddler in a positive and age-appropriate manner. Use simple language and explain that a school is a place where they will learn, play, and make new friends. Share stories or read books about school to familiarize them with the idea and spark their curiosity.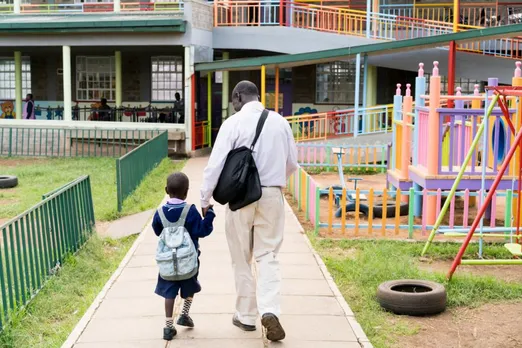 MOMS TIP- Share your school stories and give an example of any elder siblings or cousins or friends who are already going to school.
Visit the School together:
Arrange a visit to the school before the first day to help your toddler become familiar with the surroundings. Explore the classrooms, playground, and other areas, if possible. Meeting the teachers and seeing other children in a school setting will help alleviate any anxiety and create a sense of familiarity.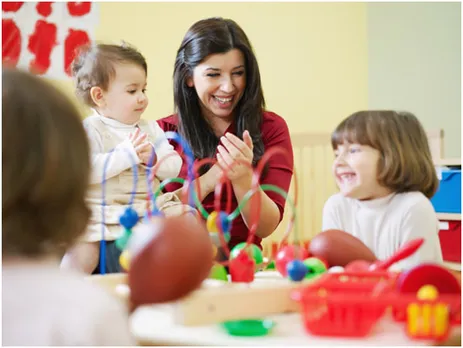 MOMS TIP - Take your child along at the time of admission and any Demo you are having. You can show their school building sometimes while passing by to increase familiarity.
Create a new routine
Start practicing the new bedtime and wake-up time your child will need for preschool several weeks before school actually starts – pick a bedtime that will provide a good night's rest and a wake-up time early enough so neither of you has to rush in the morning. This will give both of you time to adjust.
MOMS TIP- Start a new tradition of picking out clothes together the night before school several weeks prior to school starts.
Role-Play School Scenarios:
Engage in pretend play to simulate school scenarios. Set up a small play area with toys and encourage your toddler to "play school." This can help them become familiar with common school activities, such as sitting in a circle, listening to stories, or engaging in art projects.
MOMS TIP - You can give your toddler her school uniform to dress up while role-playing, giving her a schoolbag and other attractive things that she will be able to use once she starts going to school.
Talk to your child about their feelings:
Discuss any feelings of excitement or nervousness your toddler may have about starting school. Validate their emotions and reassure them that it's normal to feel a mix of emotions. Encourage open communication and let them know that you're there to listen and support them throughout their school journey.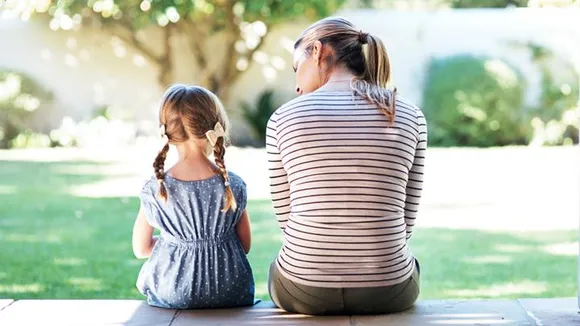 MOMS TIP - Reassure your child that you will be there to pick them up at the end of the day and talk about what those routines will look like, too.
Involve Your Toddler in Preparations:
Involve your toddler in preparing for their first day of school. Take them shopping for school supplies or let them choose a special backpack or lunchbox. Involving them in the process will create a sense of ownership and excitement.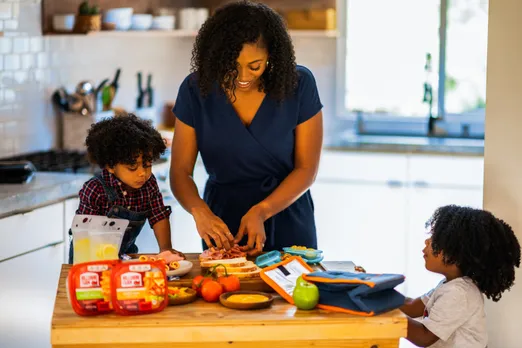 MOMS TIP - Make a lunch box menu with them to discuss what would they like to carry along to their school.

Preparing your toddler for their first day of school is an exciting and rewarding journey. By introducing the concept of school, establishing routines, practicing independence, socializing, and involving your child in preparations, you can help them embrace this new chapter with confidence. 
LOVE AND SUPPORT ALWAYS...!!