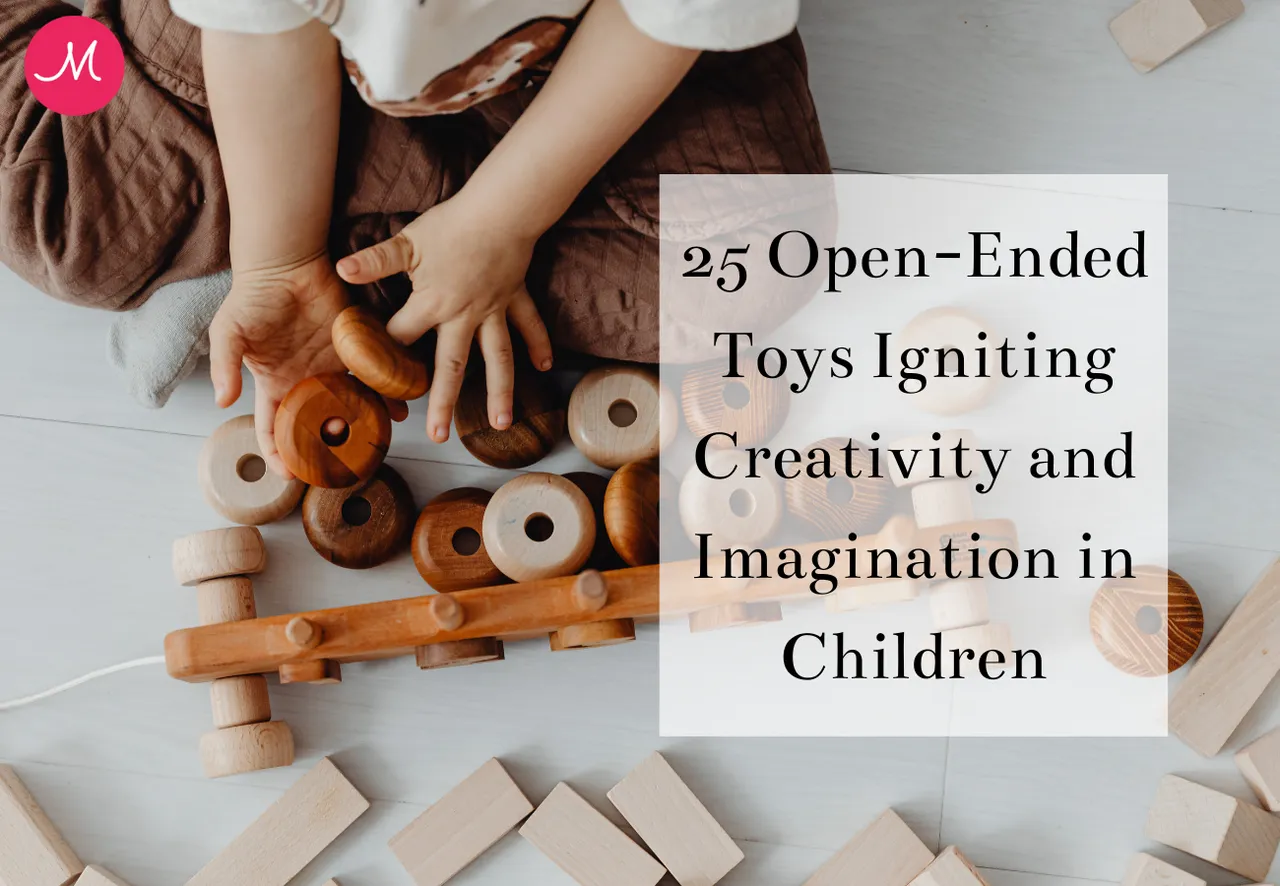 "Encouraging creativity in children is a wonderful way to stimulate their imagination, problem-solving skills, and cognitive development. We parents sometimes find ourselves spending a major chunk of our income on toys, only to discover that they eventually lose their appeal for kids and, of course, take up a lot of space at home. That's where open-ended toys come into the picture. These toys can be used in multiple ways, grow with your child, and, of course, spark creativity and imaginative play.
Open-ended toys help children develop spatial awareness, and fine motor skills and provide an opportunity for them to express themselves. None of them are electronic and many of them work well for a broad range of ages. 
Here are 25 Open-ended Toys that boost Creativity and Imagination
Disclosure: As an Amazon Associate I earn from qualifying purchases. Please note that we only recommend products that are used, and loved by other moms just like you.


LEGO: These classic toys allow children to create and build their own structures, vehicles, and scenes. They encourage spatial awareness, fine motor skills, and imaginative play.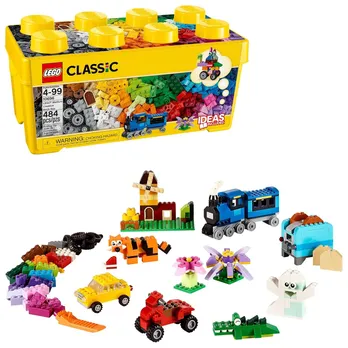 Building Blocks: It encourages imaginative building and open-ended creativity. For those who can not buy Lego, this is a great economical option, equally good to boost a child's motor skills, stem skills and creativity.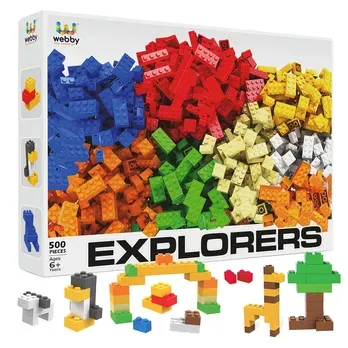 Magnetic Tiles: Magnetic tiles can give your child hours of open-ended play. Children can become as creative as they desire to be, by creating cubes, pyramids and other geometric shapes. They can build whatever they want to. It helps in developing math, science, spatial and tactile skills. Try a starter pack, a small pack initially to test. later you can buy a bigger pack, as they are expensive to purchase, but totally worth it.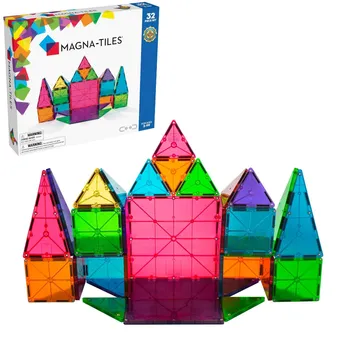 STEM DIY kits are educational tools designed to engage learners in activities related to science, technology, engineering, and mathematics (STEM) in a hands-on, experiential way. These kits often include materials, instructions, and sometimes even electronic components with 20 different projects in one, that provides endless hours of creative and educational fun for kids. The kit encourages problem-solving and enhances creative skills.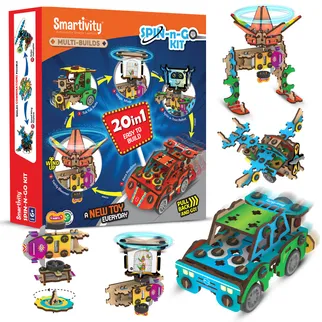 Mechanical Toys-Construction Toys For Kids: Your little one can use their imagination to build their dream vehicles unleash their inner engineer and watch their imagination soar. These construction sets integrate STEM learning, captivating young minds with the core concepts of Science, Technology, Engineering, and Mathematics. Watch as your child develops critical thinking, problem-solving, and analytical skills, and improves imagination, creativity, and logical thinking. The construction set is easy to assemble and helps to gain confidence across children, thereby enhancing their ability to build something exciting with real-life tools.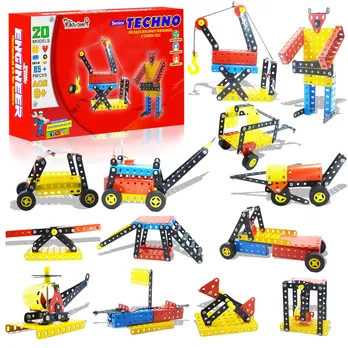 Fundough/Play dough:Clay moulding can be a great activity to express creativity using tools and moulds,and express with unique creations Child can easily sit at ease and be engaged for a long activity period with play doughs.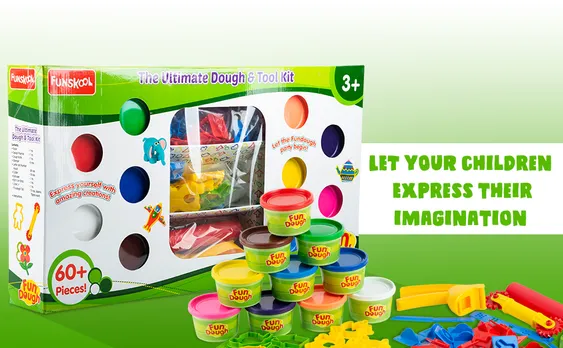 Interactive and Creative Books: Make your own story with a set of given scene cards. The child has to decide what step will happen first, and they can craft a story as per their choice. These books can be used with any age group, encouraging them to create stories as per their age and interest. It boost their confidence, their imagination, and memory too. 
Straw Constructor Blocks for Kids:  These straw blocks spark creativity for your child to build Different types of designs to make Chairs, Cycles, Houses, and more. It improves  Hand-Eye Coordination, motor skills, and logical thinking and encourages interaction and imagination.
Magnetic Puzzles: Magnetic Puzzles are an excellent imagination-building and creative tool. It cultivates problem-solving skills in children. It improves their geometric and spatial understanding. Kids pick up, pinch and grasp pieces and move them around. This leads to fine motor development and hand-eye coordination. Kids can let their imagination go wild, building colourful creations on magnetic canvas. Make fruits, animals, birds, vehicles and more.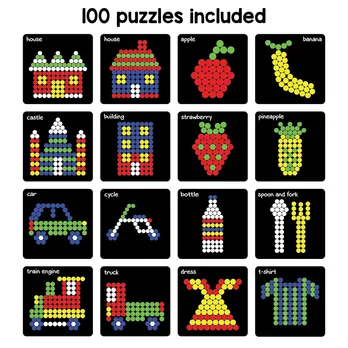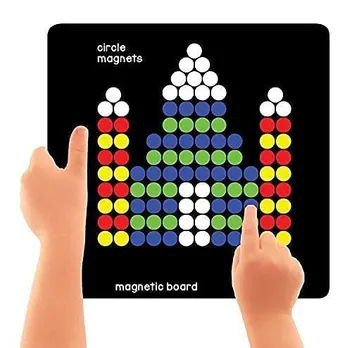 Rubber Band Geo board:  The children can challenge themselves by performing different patterns. In addition to the cards, they can also create their own shapes and let the children's imagination and creativity run wild. Excellent for developing fine motor skills, concentration and creativity. As the child grows older, this can be used to create complex patterns so the use is long-term.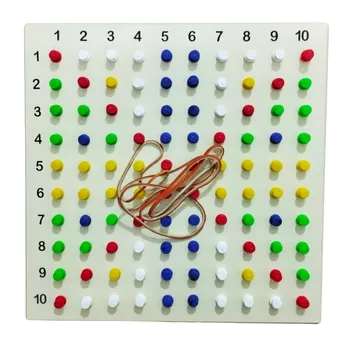 Balance board – Not only does this sensory toy improve balance, but it also strengthens core muscles, which so many kids need.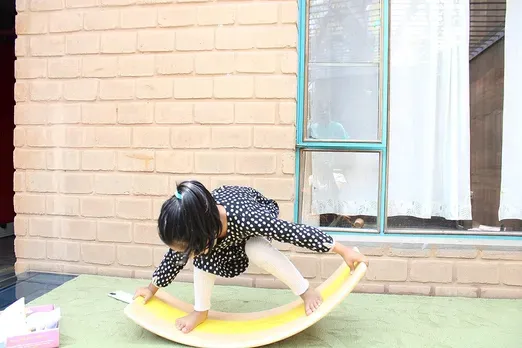 Sensory Bins & Sensory Table: Sensory bins filled with materials like rice, water, sand, or dried beans provide a sensory-rich experience. Children can explore textures, pour, scoop, and experiment with different objects, stimulating their senses and creativity.  If you can invest more, try a sensory table with two bins, that can be used as a regular table too, and is made of wood for longer usage.
Things You can do with your sensory table include-
Sink vs. float.
Scooping toys
shape sorting etc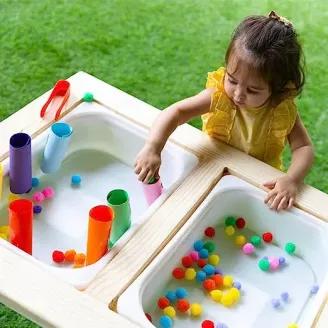 Play Silk/ Play scarfs: They are large pieces of lightweight fabric that children can use in a variety of ways during their playtime adventures. Here are some ways play silks/play scarves can be used:
To play peek-a-book.
To create forts or little blankets for their stuffed animals.
Use play silks as an eco-friendly way to wrap presents.
To Dress-Up and Pretend Play like some superhero.
Bristle blocks For a building toy that provides some extra texture, Bristle Blocks come with interlocking pieces made of soft, rubbery spikes. The big bucket of pieces also encourages open-ended and imaginative play.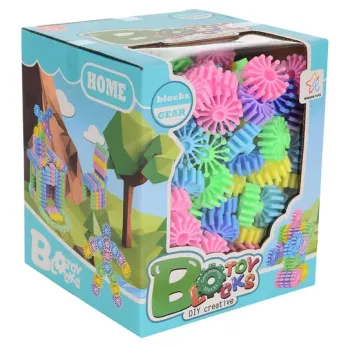 Tangram  Magnetic Puzzle: Tangram jigsaw puzzles enhance children's intelligence, and boost creativity. Tangrams allow for open-ended play where kids can create their own shapes and designs, promoting creativity and imagination.
Wooden Building Blocks: Wooden blocks don't come with a prescribed purpose or specific set of instructions. This means that children are free to use them in whatever way they imagine, promoting open-ended play, This sparks creativity and helps them think outside the box. Children naturally learn math concepts such as counting, sorting, and basic geometry while playing with blocks. They also get an early introduction to engineering principles like balance and weight distribution.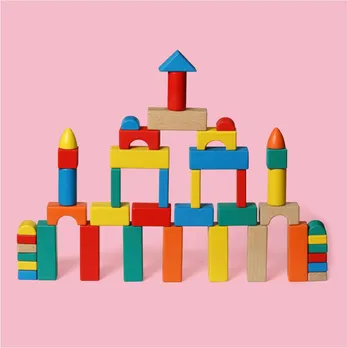 Peg Board Picasso:  Dive into a world of unlimited creativity with your child as you and your child together can arrange the colourful pegs on the peg board, creating intricate designs, patterns, numbers, letters and much more that reflect your creativity and imagination.
Pretend play sets: A pretend play set with open-ended features encourages imaginative and unstructured play. These sets often include props and accessories that can be used in various ways, allowing children to invent their own scenarios and storylines. Open-ended pretend play sets stimulate creativity, problem-solving, and social skills, making them a valuable tool for child development. They provide a blank canvas for a child's imagination to flourish, fostering independent thinking and resourcefulness.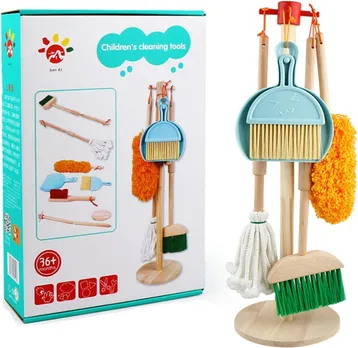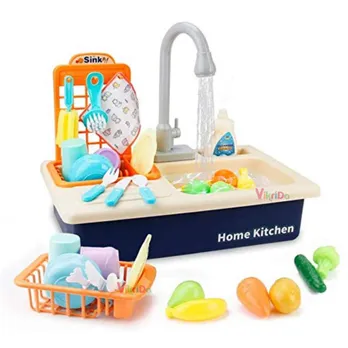 Pretend Play Figurines: Pretend playing with the figures will strengthen children's storytelling, vocabulary, and communication skills. Pretend play with dolls, cars , animals can be fun activity, an very engaging fo younger kids.  They can add them to other play sets such as castles, cities, or dollhouses, and use it as a part of a larger setting.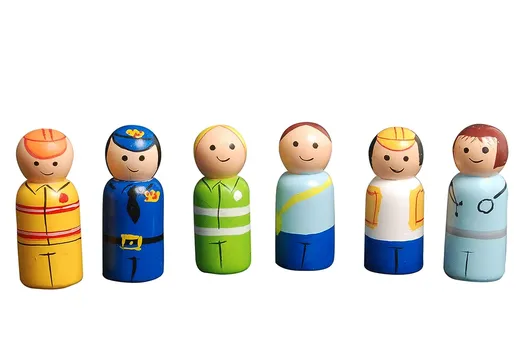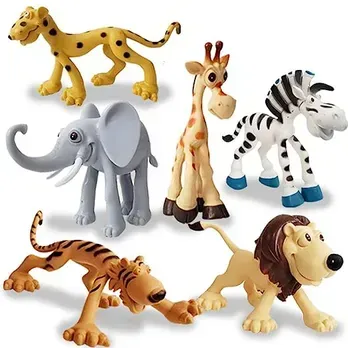 Make your own story books:  Make up your own stories again and again by placing the magnets of Peppa, her family and friends on these fun magnetic scenes! The perfect activity book for little ones reading at home.
Wooden Peg Board game with 100 pegs: There are numerous ways a child can engage with this toy. They can sort the pegs by color, create patterns or designs, stack them, or use them for counting and math activities. The possibilities are limited only by imagination.
Creative Expression: Children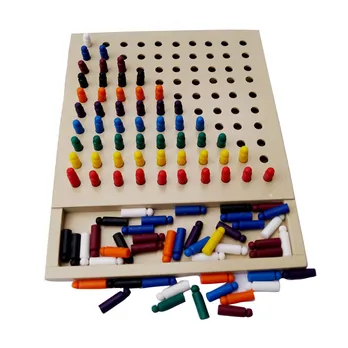 Lacing, Sewing, Stringing Games: Children can create their own patterns and designs by choosing different colours, shapes, and arrangements. This encourages creative thinking and design skills. These activities require concentration and attention to detail, which helps improve a child's ability to focus and stay engaged in a task.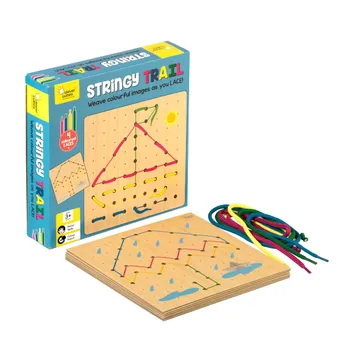 Magnetic Sticks Building Blocks: These magnetic sticks improve Kids' Creativity By Allowing Children To Build Different Models, Such As Cars, Houses, Animals, alphabets Or Whatever They Imagine to build with these magnetic blocks. It enriches children's imagination and creativity.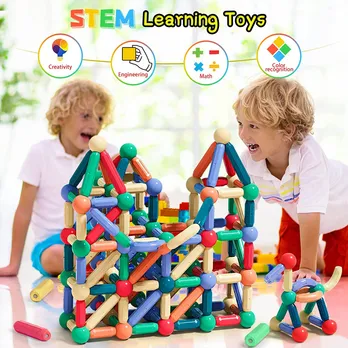 Toyshine Creative Sand/ Kinetic Sand for Kids: This sand art kit from Toyshine will improve the creativity of your kids. Let the kids think, let them play. It will work on the eye-hand coordination and imagination of your kids. Just think of your favourite fruit and mould it.
Origami Paper Craft Kit: This Origami offering from Toykraft is a great creative craft for +5-year-old kids, as they can make origami models appropriate to their age. Children get a real sense of satisfaction out of making them. Children, in particular, find it fascinating, to be able to fold a piece of paper into various shapes and figures, considering they are not yet able to draw. Converting a two-dimensional surface into a three-dimensional model is an achievement in itself.
If you're considering purchasing open-ended toys, you might look for items like building sets, art supplies, and toys that encourage pretend play. These types of toys can provide hours of entertainment and learning opportunities for children.
LOVE AND SUPPORT ALWAYS....!!