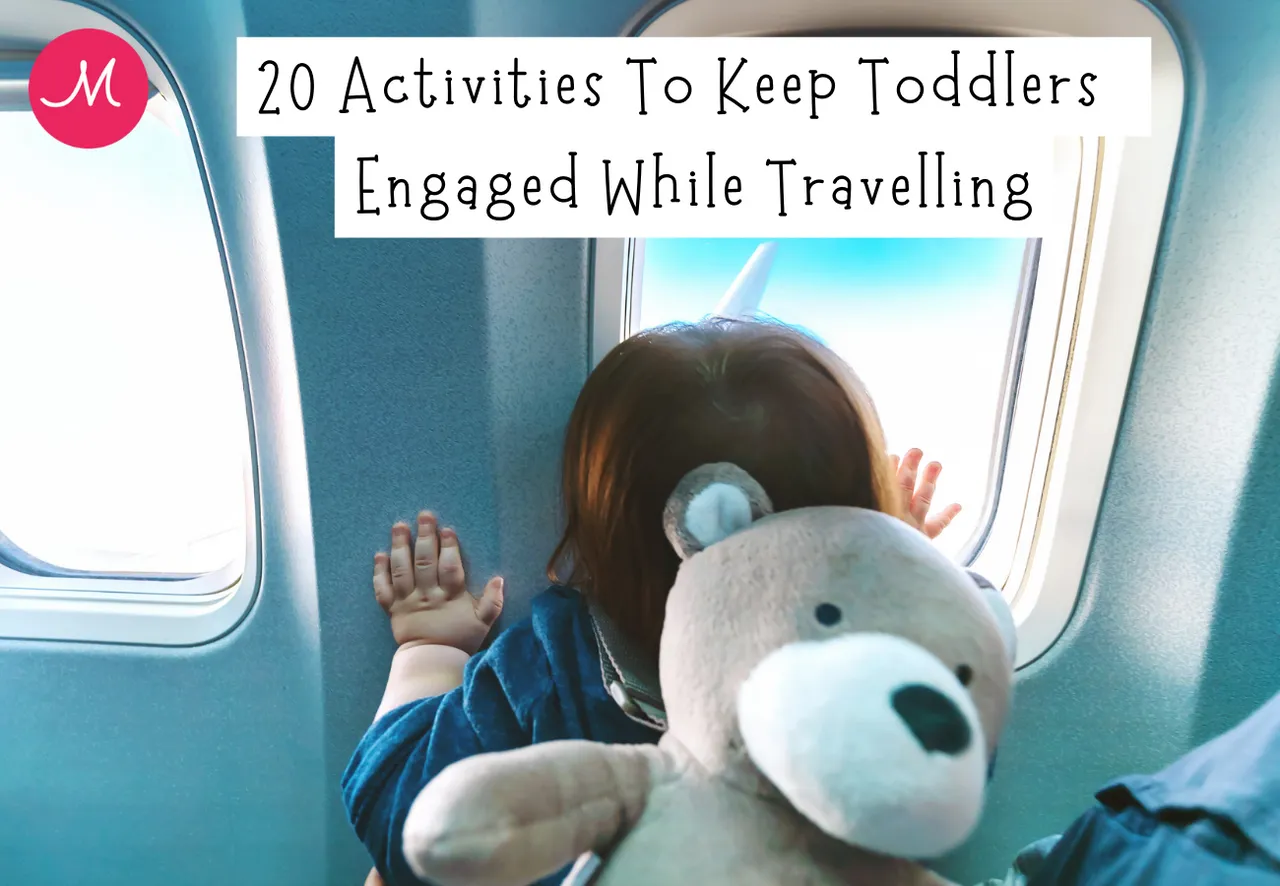 Going on a trip with little ones can be so much fun. Whether you are travelling through the road, or flying in an aeroplane, it's important to have activities to keep toddlers happy and engaged. Planning ahead really helps, especially for long trips. I've found simple, mess-free activities that keep them busy and allow parents to relax. These activities are right for their age and help them learn and play. 
20 Activities For Toddlers To Keep Them Engaged While Travelling
Doodling: Think about bringing along an LCD tablet, or magnetic slates for your child to draw, write, or scribble on. You can also find some erasable doodling books for travel that can be reused.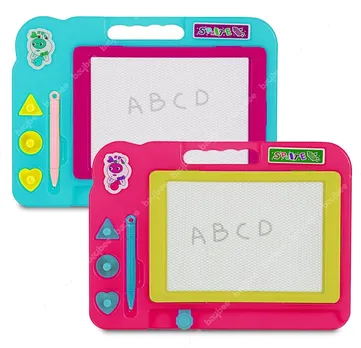 Carry a Mirror: Toddlers love watching themselves in the mirror. They enjoy making silly faces and creating funny sounds. So, carry a mirror on your road trip or you can hang it in front of the seat to make them see how they look when tired, happy, or even a bit upset. My child loves kissing her reflection every time she sees it.
Window Spinners: They have a suction cup on the back so that they will stick to an aeroplane or car window and allow a younger toddler to touch, feel, play and spin away! This toy is great for younger toddlers and infants. I bought spinners with pop-it options to make it more versatile.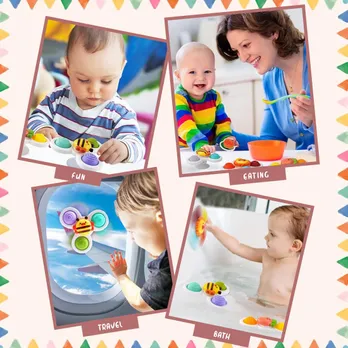 Travel Bingo: Make a simple bingo card with objects they might spot on the road, such as a traffic light, an animal, a green board, a white car, a baby, a big tree, cars, trucks, or animals, etc. For younger babies or infants, consider using picture flashcards instead of written words.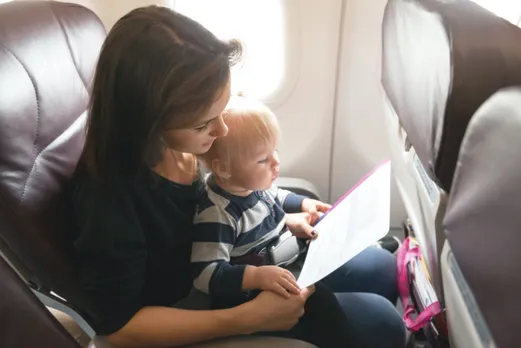 Carry Sticker Books: Sticker Books: Provide sticker books for them to decorate and play with. Try buying age-appropriate sticker games. My one-year-old used to love playing with her sticker books and still enjoys it."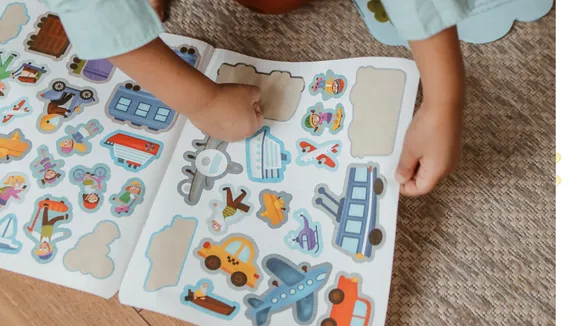 Play puzzles: Puzzles don't have to be like board games; they can be as simple as a nuts and bolts game or a matching colour game where multiple people can participate.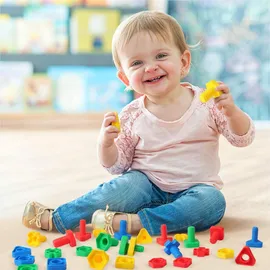 Snacking: Have a variety of healthy snacks on hand for munching. Toddlers love munching on snacks while travelling. Make sure you carry healthy options like fruits, sauteed vegetables, fox nuts, homemade muffins, and a mixture of seeds and nuts instead of candies or chips.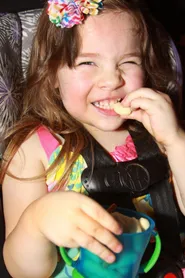 Create your own stories with Puppets: Finger puppets or hand puppets can provide entertainment and storytelling opportunities. Carry them along to create stories together with your toddler. It reduces the chances of boredom.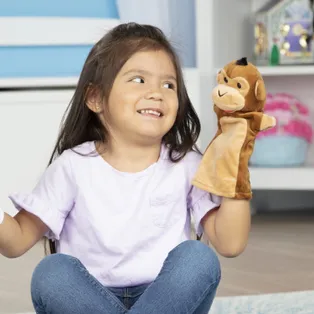 Pipe Cleaners or stretchy tubes: Provide your toddler with pipe cleaners or plastic tubes that they can bend and twist into various shapes and creations. This hands-on activity encourages their creativity and fine motor skills development. It's a simple yet engaging way to keep them entertained during the trip.

Finger Painting: Carry washable paints and sheets. Set up a creative space on a clipboard or a sheet of paper where they can freely express themselves. This sensory-rich activity not only stimulates their imagination but also helps develop their fine motor skills. I know it can be messy, so I am sharing a book, that have been using for my toddle heil travelling for finger painting, which engaged her for 30-45 minutes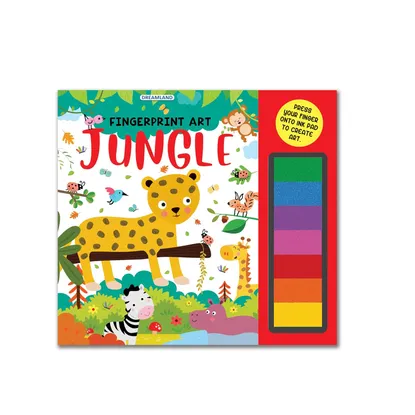 Playdough Fun: Pack along small containers of play dough, which offer a world of moulding and shaping possibilities. Your toddler will love squishing and sculpting this pliable material into various forms.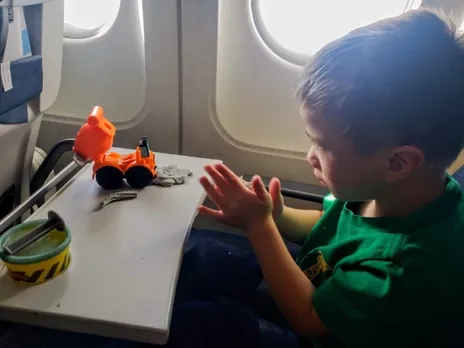 Lacing cards: Lacing cards typically consist of sturdy cards with punched holes and a lace or string. Toddlers can practice threading the lace through the holes. These can be great for developing hand-eye coordination and fine motor skills. Carry different characters with you as shown below, to avoid boredom among toddlers.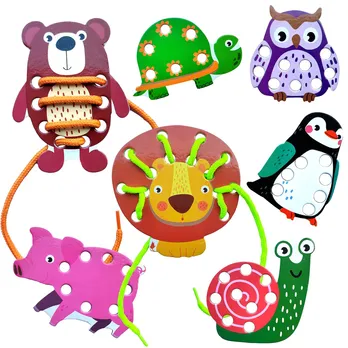 Magnetic toys:  Bring along magnetic letters and shapes for them to arrange and rearrange.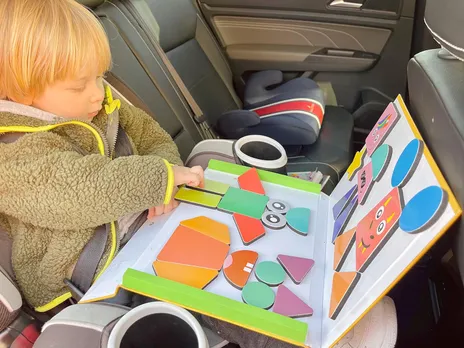 Pretend Play: Engage your toddler with a collection of small figurines. Whether they're into action heroes, animals, or other characters, these tiny companions open up a world of imaginative play. Your little one can embark on exciting adventures, create their own stories, and explore different scenarios. So, pack a selection of their favourite figurines for hours of pretend play enjoyment.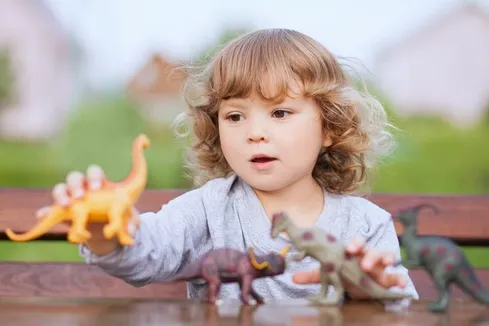 Pop it time: Play a game with your child, grab a pop-it or multiple, and play as many times as possible. They'll never get bored of it. It's a great way to keep a toddler busy for a long time.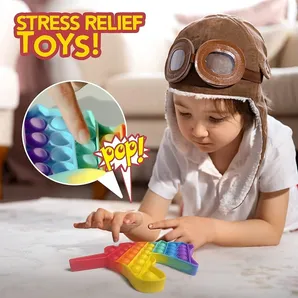 Sing-along Songs: Create a playlist of toddler-friendly songs and rhymes, and sing along together. You can also do the actions together or ask them to show How to do them. I used to demonstrate the action and ask the child to recognize the rhyme.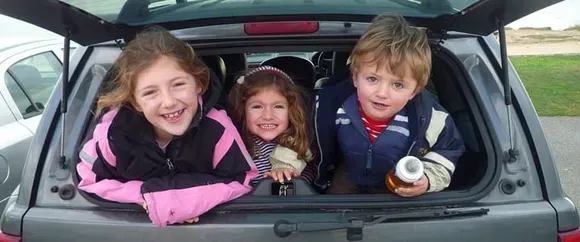 Carry Busy boards or  Quiet Books:  Each page has a different theme and motor skill activity that includes Velcro, snaps, buttons, zippers and strings. It's so fun to watch kids master these new fine motor skill activities!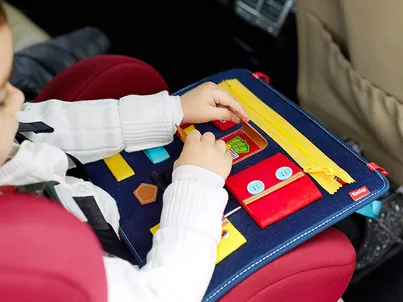 Sensory bags on the go: Use sandwich/ ziplock bags filled with slime and little plastic toys, Let toddlers squidge and squeeze with their exploratory hands… just make sure there is no way for the liquid to leak out. This is a great activity that can keep your toddlers busy for hours but on the road. I don't think it is allowed on a plane because of some of their rules regarding water in cabin bags.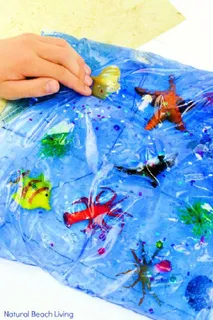 Play a guessing game with a Mystery bag: Pack an extra bag with forgotten old toys or some household objects. Ask the child to reach in, take something out, and guess what it is. Blindfold your child and present various items. Encourage them to identify objects by touching, smelling, or feeling them. This activity is both enjoyable and doesn't require any additional items. They can guess snacks, fruits, and more just by using their senses.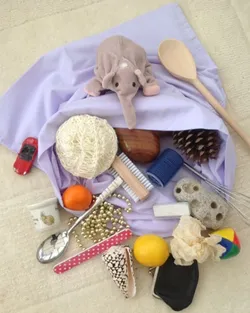 Stringing Beads: Provide large, easy-to-handle beads and a string for threading. Carry them in a ziplock bag to avoid losing them. Make necklaces, bracelets, or garlands according to preference. You can also practice counting how many beads are on a string.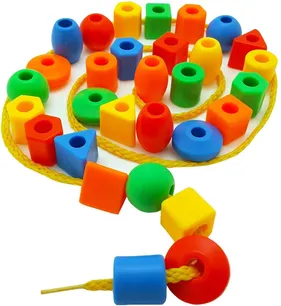 LOVE AND SUPPORT ALWAYS...!!