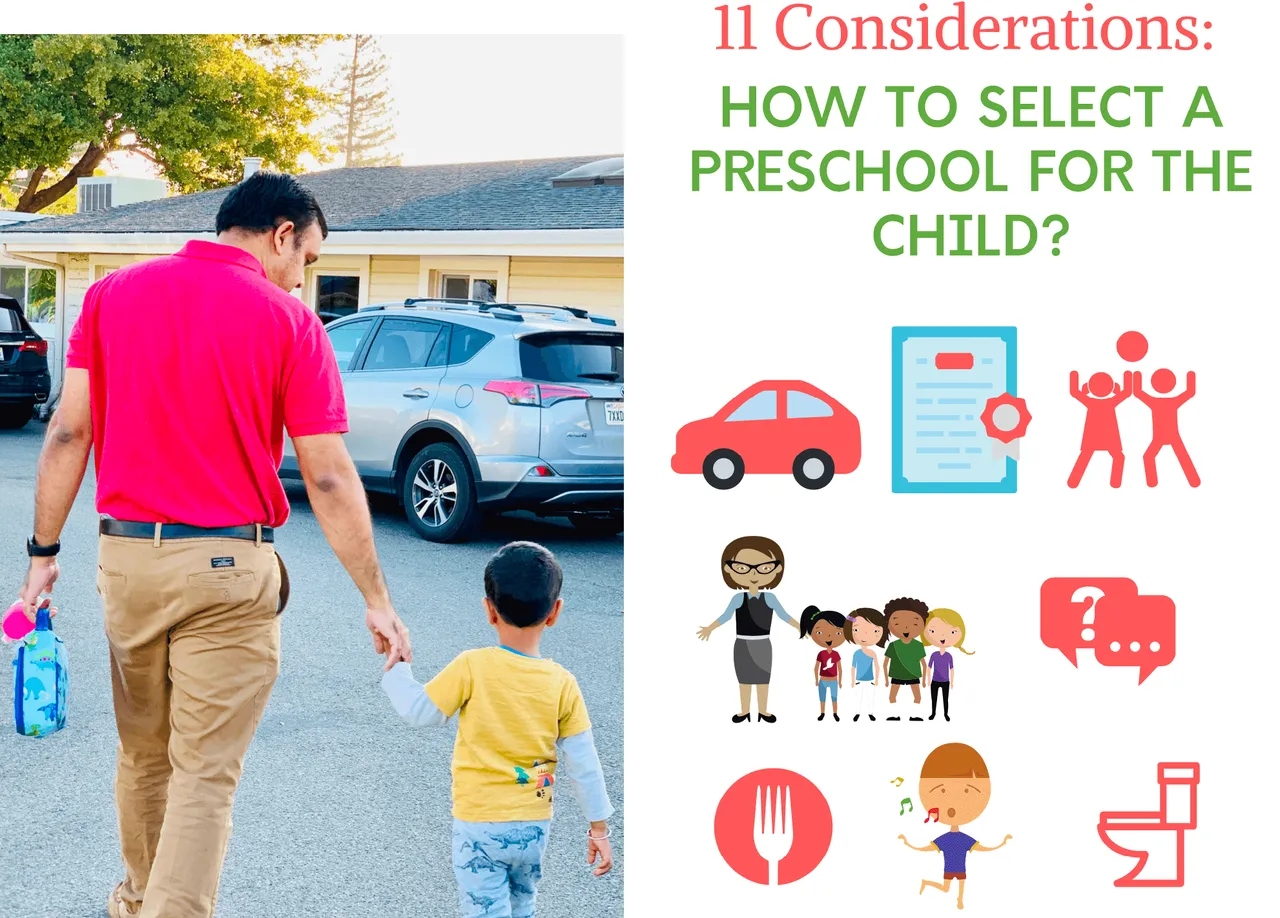 Preschool, also known as nursery school or pre-k, is a facility that provides early childhood education to young children until they are old enough to start kindergarten.
Preschool learning is not mandatory and most preschools are private organizations. Parents who want to send their children to preschool need to look for suitable facilities and pay for the expenses themselves.
Top 11 Considerations to Keep in Mind before Selecting a Preschool:-
Safety and Security: Ensure that the preschool prioritizes the safety and security of the children. Look for measures such as:-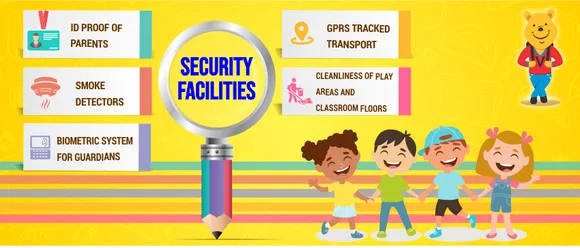 Secured entrances.
Childproofed facilities.
Trained staff in first aid.
Cameras in classrooms and play-area.
Fire Extinguishers are located everywhere.
Emergency protocols are in place. 

Regular cleaning and sanitization of play areas and toys. 

Background checks were conducted on staff members.
Classroom size:  Always look for a Small class size. Two- and 3-year-olds should be in groups of fewer than eight children. A typical recommendation is to aim for a classroom size that allows for a student-to-teacher ratio of around 8:1 or lower. This means that for every teacher, there should be a maximum of eight students.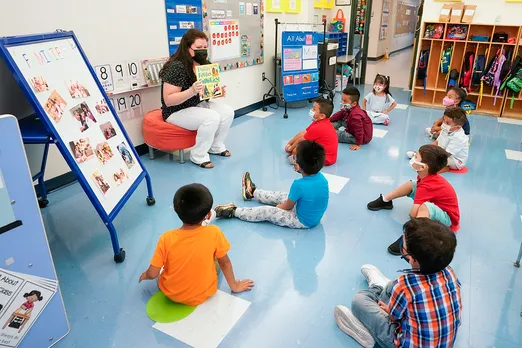 Cost and Location: The cost and location of a preschool are important considerations when choosing the right option for your child. You must:-
Enquire about their tuition fees, payment schedules, and any additional costs such as registration fees, materials, or extracurricular activities.

Consider the proximity to your home or workplace and evaluate the transportation options available.

Look for a preschool situated in a safe and secure area. It's important to ensure that the surroundings are conducive to your child's well-being.

It's essential to find a balance between affordability, convenience, and quality when selecting a preschool for your child.
Curriculum and Approach: Explore the preschool's curriculum and teaching approach. Consider whether it aligns with your educational philosophy and goals for your child. Look for the following points:
 

Explore how the preschool integrates core subjects such as language, math, science, and arts into their curriculum.

Assess whether the curriculum is tailored to meet the various developmental needs and abilities of young children.

 Look for a curriculum that offers a balance between structured learning and play-based, hands-on activities.

Understand the principles and values that underpin their teaching methods.
Qualification and Attitude of Staff: Assess the qualifications and experience of the teachers and caregivers. They should be trained in early childhood education, have a nurturing approach, and demonstrate a genuine love for working with young children. Observe their interaction with the children during a visit to gauge their responsiveness and attentiveness.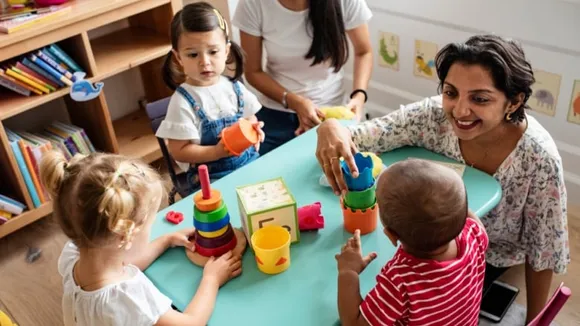 Teachers Must Have Formal Post-High School Training.
Teachers Are Positive Caring and warm.
Teaching Is Interactive Engaging and multi-sensory.
Learning Environment: Consider the physical learning environment of the preschool. Look for well-maintained and stimulating classrooms, age-appropriate materials and resources, and areas for both indoor and outdoor play. A child-friendly and inviting space can contribute to your child's engagement and learning. Look for :
The outdoor play areas provided by the preschool and safety measures taken for safe outdoor plays.

Assess the variety and quality of materials available to children, kinds of toys, blocks, etc.

The dedicated learning centers such as a reading corner, science station, art table, or building blocks area. 

Check for childproofing measures, such as secure electrical outlets, soft padding on sharp corners, and appropriate storage of hazardous materials.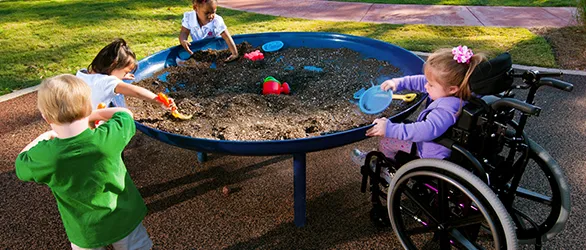 Social and Emotional Development: Evaluate how the preschool supports social and emotional development. Look for programs that foster positive relationships, equality, encourage cooperation, and promote emotional well-being and have facilities for specially-abled children.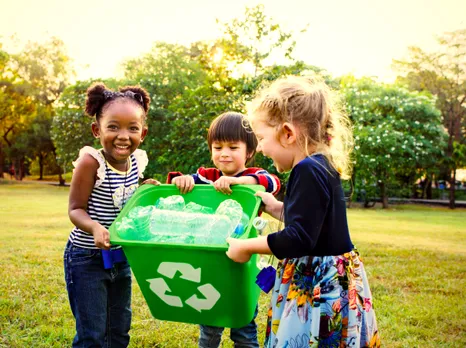 Watch how the teacher helps kids through the tough transition at the start of the day.

Observe how discipline is handled. 

See how arguments and fights between kids are handled. These are inevitable and can be learning experiences if the teacher gives the children ways to handle their problems and disagreements. 

How all children are getting equal attention from a teacher.
Parental Involvement/ Communication: Consider the level of parental involvement encouraged by the preschool. A strong home-school partnership can enhance your child's overall experience and growth. Look for :
Opportunities to participate in school activities, and engagement programs. 

Enquire about the frequency and format of parent-teacher meetings.

How regular updates are communicated to parents?
How child's growth feedback is shared with parents.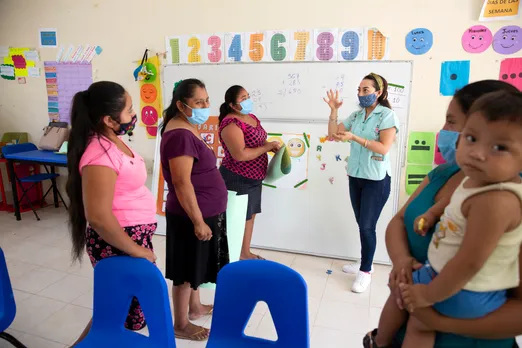 Facilities and Amenities: Consider the facilities and amenities provided by the preschool. Adequate facilities contribute to the overall well-being and comfort of the children. Check for:
Play equipment should be of safe design and in good repair.

Swings should have soft and flexible seats. Access to play equipment should be limited to age groups for which the equipment is developmentally appropriate.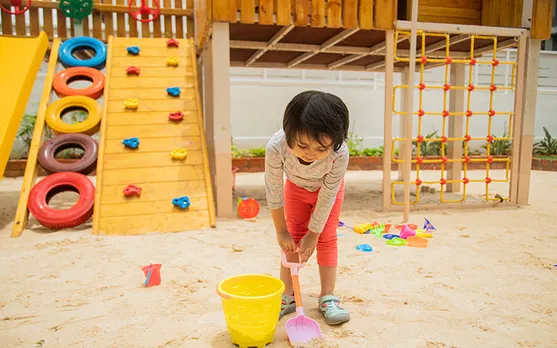 If the preschool offers nap or rest time, evaluate the sleeping or resting areas. Every child has an individual sleeping mat.

Evaluate the restroom facilities to ensure they are clean, well-maintained, and easily accessible to children.

Check if they offer balanced and nutritious meal options for the children.

Inquire about the transportation options provided by the preschool.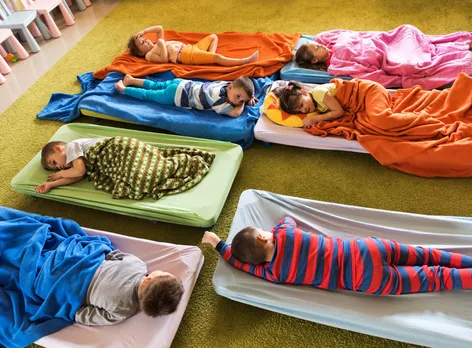 Reputation and Recommendations: Seek recommendations from other parents, friends, or local communities who have experience with the preschool. Their insights and experiences can provide valuable perspectives. Research online reviews and ratings to gauge the reputation of the preschool.
Trust Your Instincts: Ultimately, trust your instincts and consider what feels right for your child. Visit the preschool, observe the atmosphere, and ask questions to clarify any doubts you may have. A positive and nurturing environment is crucial for your child's preschool experience.
LOVE AND SUPPORT ALWAYS...!!