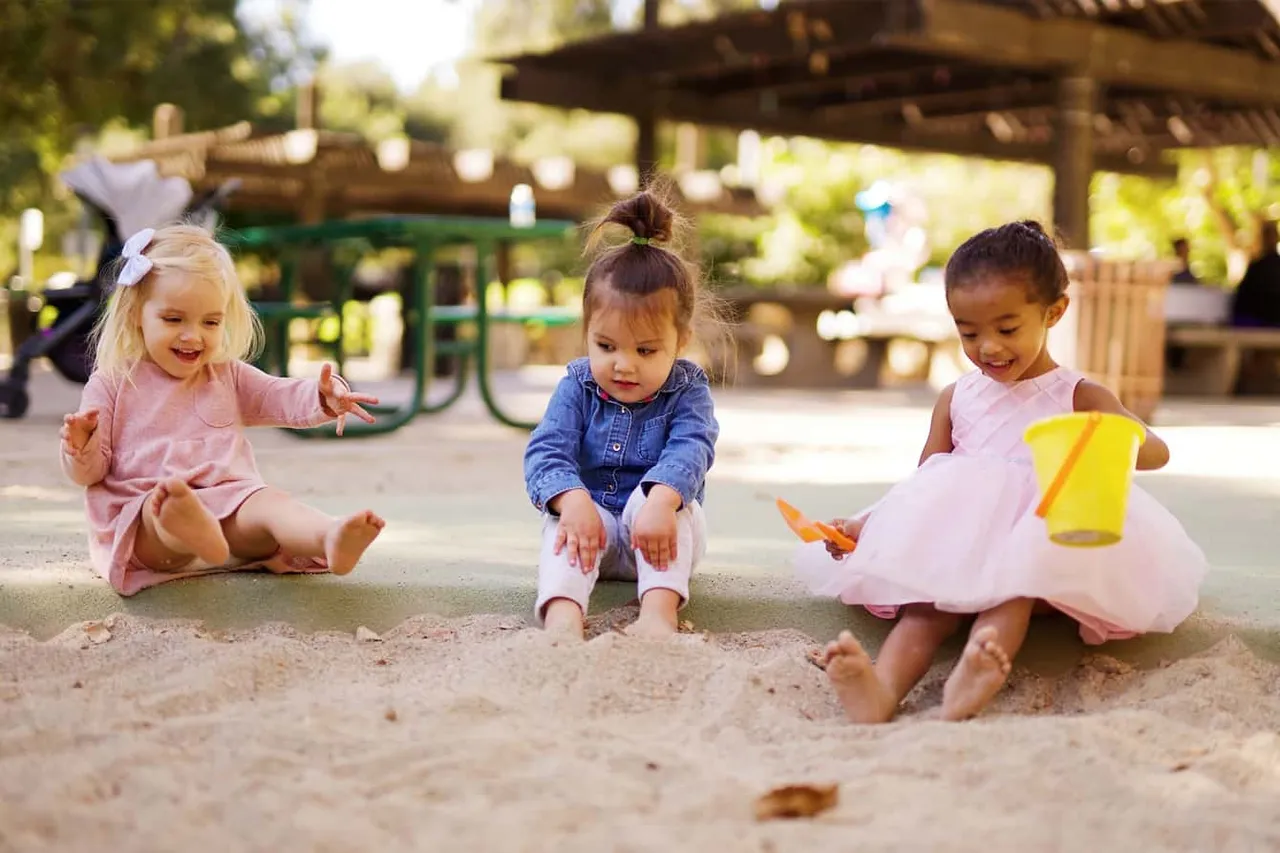 Exploring the outdoors and engaging in active play not only promotes physical development but also has a profound impact on the mental well-being of children. Time in nature can boost children's mood and helps them manage stress and anxiety. But children, especially in urban areas have screen time way more than their green time, which leads to anxiety, mental stress, and low immunity.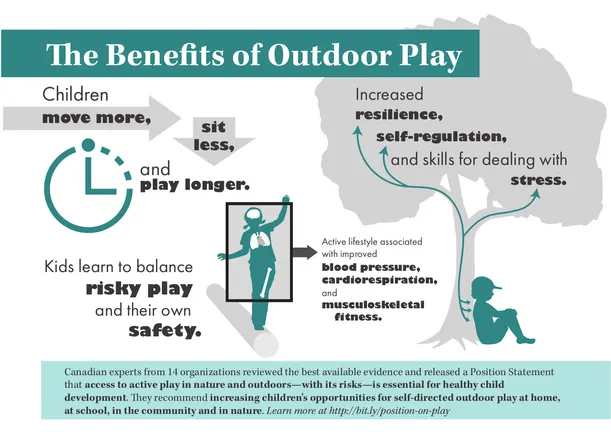 Outdoor play is crucial for children as it offers numerous benefits for their physical, cognitive, emotional, and social development. Outdoor play provides a nurturing environment that positively influences children's mental health.
Top 10 Reasons Why Outdoor Play is Important for Children:
Playing outside is really important as it gives your little one the chance to look around and learn. While you're having fun as a family, taking your children outdoors and supporting their play is also helping their development. 
Physical Development: Outdoor play provides opportunities for children to engage in physical activities that enhance their overall fitness and motor skills. Running, jumping, climbing, balancing, and throwing develop their coordination, strength, and gross motor skills. Regular outdoor play contributes to the development of healthy bones, muscles, and cardiovascular fitness
---
Children who engage in outdoor activities and spend more time in natural surroundings rather than using electronic devices tend to experience a better quality of sleep during nighttime, leading to a decrease in problems such as stress, lack of energy, and diminished self-worth in them.
---
Cognitive Development: Children come across various situations requiring them to think critically, adapt, and make decisions while playing outside in nature. They learn to assess risks, analyze cause-and-effect relationships, and engage in creative problem-solving. Outdoor play stimulates cognitive growth and enhances problem-solving skills. It imbibes confidence and independence in children.
Sensory Stimulation: Outdoor environments offer a wealth of sensory experiences. Children engage their senses by feeling different textures, observing various colors and patterns, listening to the sounds of nature, and smelling different scents. This multisensory input stimulates their brain development, enhances sensory integration, and fosters a deeper understanding of the world around them.
Imaginative and Creative Play: The outdoors provides a vast space that inspires imaginative play. Children can transform natural surroundings into imaginative worlds, creating their own stories, scenarios, and characters. Outdoor play encourages creativity, self-expression, and the development of storytelling and role-playing skills.
Connection with Nature: Outdoor play allows children to connect with the natural world. They develop an appreciation for plants, animals, and the environment, fostering environmental awareness and a sense of stewardship. Nature play promotes curiosity, awe, and a sense of wonder, nurturing a lifelong love for the natural world.
Improves mood and Reduces Mental Stress: Being in nature and engaging in physical activity releases endorphins, improving mood and overall mental well-being. It provides opportunities for exploration, freedom, and self-expression, reducing stress and promoting emotional resilience.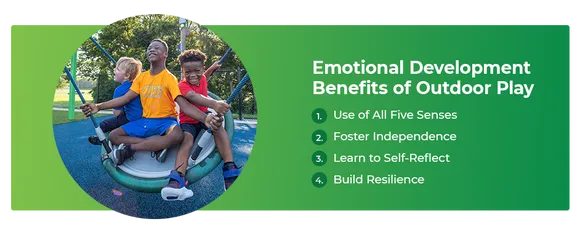 Improves Social Interaction and Communication: Playing outdoors in a group encourages children to develop social skills. They learn to negotiate, take turns, share resources, and resolve conflicts, communicate with other children. Outdoor environments provide ample space for group play, team games, and collaborative activities, fostering social skills, empathy, and communication.
Vitamin D - The main concern these days for every person is a deficiency of vitamin D. Due to hectic work schedules and increased screen time, we are facing the problem of insufficient vitamin D. Spending time outdoors also reduces the risk of vitamin D deficiency and certain health conditions associated with sedentary lifestyles.
Reduction of Screen Time:  We have a collective longing to decrease the amount of time spent on screens, but we lack certainty on how to accomplish this. Outdoor play provides a healthy alternative to excessive screen time. It encourages children to engage in active play and exploration, reducing sedentary behavior and the potential negative impacts of excessive screen use.
---
Recommended Reading: Tips to Inspire Children to  Enjoy Outdoor Play
---
    10. Care for the environment: Playing outdoors is a brilliant way to get out in nature and become aware of the environment. Children who gain knowledge and appreciation of nature are more likely to become environmentally aware adults.
LOVE AND SUPPORT ALWAYS...!!